Analyzing Data, Traveler Sentiment & Engagement Rates: Recap Notes from our Webinar
We recently hosted our first webinar to an amazing turn-out and wanted to share the full video here with notes and links.
Our Vice President and Influencer Relations Manager got together for a conversation about current traveler sentiment, why now is the time to partner with influencers, how to reorganize your marketing budgets based on this new climate, and creative ways to build community both locally and in your drive market.
This webinar is full of amazing data points from Destination Analysts, Destination Think, Connect Travel, Later.com, Phocus Wire, Travel Zoo and more. Plus, you'll leave with creative ideas to thoughtfully execute now and later down the road as we start to promote travel again once it's safe.
Watch Now:
Travel Mindset Webinar: Working with Influencers During and After COVID-19 from Travel Mindset on Vimeo.
Recap Notes:
This isn't Influencer Marketing 101, we'll be addressing more influencer campaigns you could do now, with COVID-19. If you need help with vetting, selecting, management, please review our blog for those resources or set up a free call with us.

Why Influencer Marketing Now, During and After COVID-19

Current Traveler Sentiment 

Local Community & Who will be your First Travelers

Creative Ways to Utilize Influencers Now 

Inspiring Content and Examples to break out of the noise
Why Influencer Marketing Now?
With higher than ever engagement and the unique trust influencers have over their audiences, there has never been a better time to work with influencers to share your message, share information and inspire for the future. Engagement is up double or more on influencer stories – read all the notes via Later.com and Tech Crunch. Additionally, we surveyed our own community for increased engagement analytics.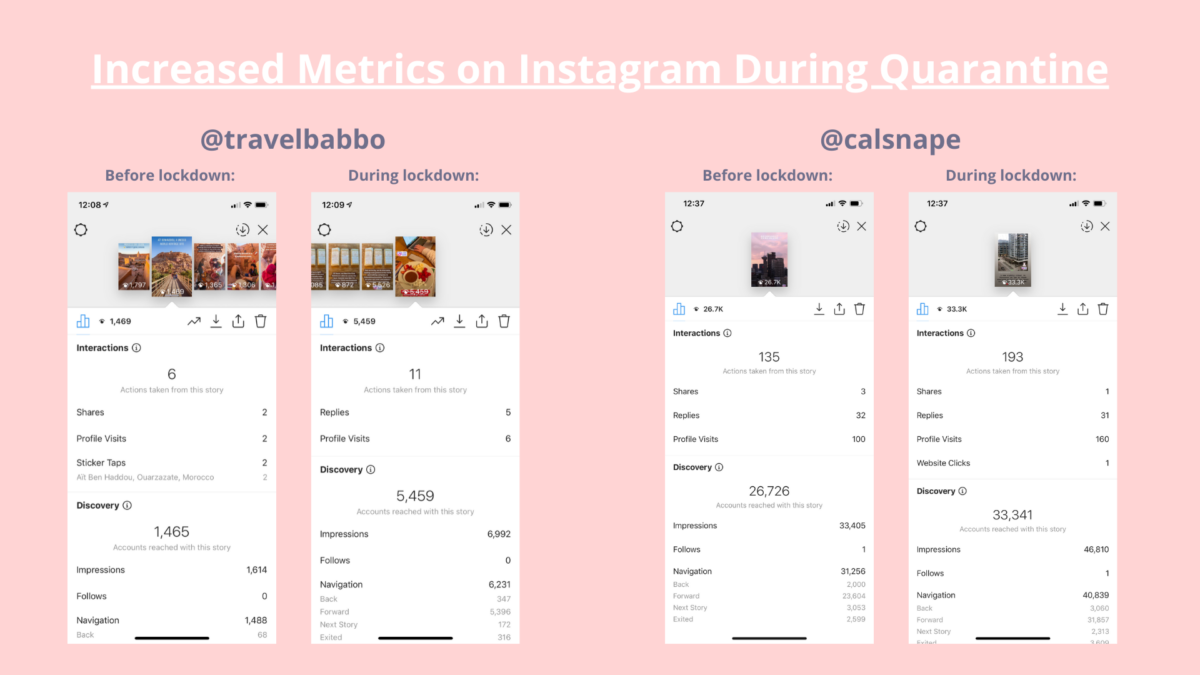 Vogue Business talks about increased influencer promotions and why brands should be utilizing them now.
PhocusWire shares why to rethink your overall marketing budget and not put so much emphasis on Google or search.
Traveler Sentiment links:
Is it too soon to talk about travel? Is it too soon to promote future travel or inspire travel research? No, because the traveler sentiment data proves that audiences are wanting that information. Using many data points, we know that audiences are wanting travel advice, deals and inspiration now. Don't wait to join – if you do the market will be oversaturated with everyone marketing at the same time and you'll get lost in the noise. A few examples below:

Review Destination Analyst's full report here: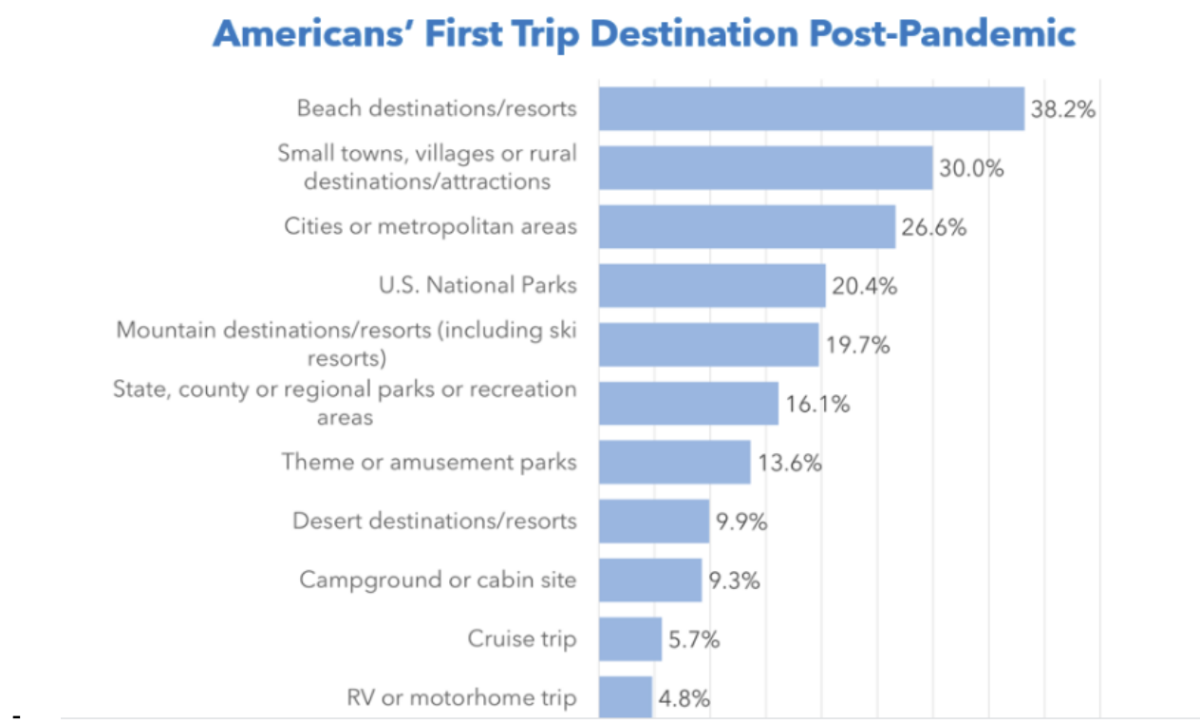 Local Communities and Your First Traveler:
Local Community should be the focus right now. Two great examples are Travel Portland Instagram, Visit OKC's resources page.
Utilizing Local Influencers right now to

share your messaging – ie, they can help you tell visitors when it's a good time to visit and when it's not a good time to visit. 

Who are local influencers?

How to reach out,

How to create a local influencer community / ambassadors

Locals will be your first travelers. They will be traveling their city for the "first time" again:
What does the road to reopening things look like?
Define how you want to market your destination – what worked last month will not work in the coming months. Tap into influencers now and incorporate their expertise into your strategy.
Start Local, Expand your drive market, and inspire your communities.

Push Safety Measures, Use influencers to communicate those messages

Use Instagram features w/ influencers (polls, questions, etc.) to gauge their specific audiences feelings

Shape your messaging using

traveler sentiment to define this
"Armchair escapism" – Visit USA IG Stories

Let's look at what some super creative Influencers are up to:

@erinoutdoors Instagram example
Don't play it safe. Pivot, don't pause! Stand out so that you're memorable. Now is the time- When the gates to traveling open back up again, competition will be higher than ever.  This means you need to be top of mind and building credible leading up to that comeback, connecting with your target audiences NOW vs. LATER.
Watch the full video as we break down all the bullets, and for the additional questions and notes that were asked during the webinar. We ended up chatting about 25 more minutes after the "end" with all questions. We hope this data is encouraging and helps guide you on your marketing efforts in the coming months.