#RoamFromHome Itinerary: Virginia Beach
Our #RoamFromHome itineraries are designed to inspire your next trip and let your mind wander from wherever you are, experiencing different destinations virtually. We've used the help of some of our favorite travel bloggers and experts to curate the best spots to visit in different cities. These are real places, activities, restaurants, attractions and cultures—all waiting for your arrival when it's safe to #TravelSomeday.
Our first trip of the series is to Virginia Beach with tips and reviews from our friends at iExplore, Camels and Chocolate, Border Free Travels and more. We're also sharing what some of these Virginia Beach local businesses are doing to keep their culture and community alive and well through COVID-19. Grab your imagination and let's go!
7:00AM: Wakeup call from Cavalier Hotel concierge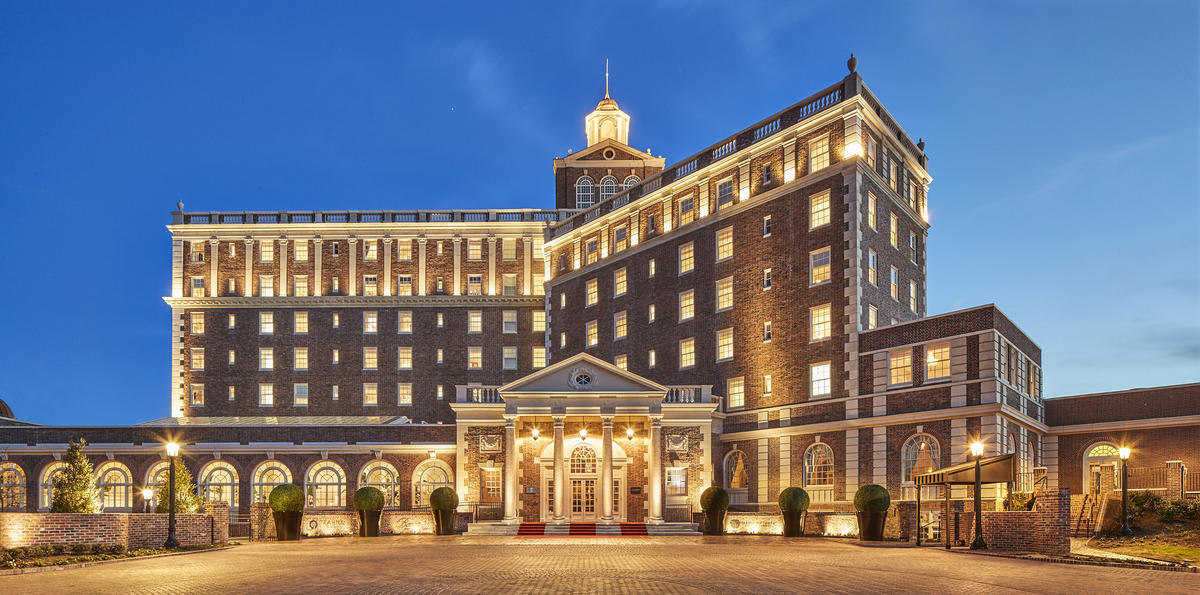 "Once noted as the "Great Dame of the Shore," The Cavalier Hotel is more than a Virginia Beach landmark. The Cavalier has been a staple luxury hotel property in Virginia Beach since the 1920s. Celebrities like Frank Sinatra and Bing Crosby and at least 10 presidents stayed in the Cavalier during their time in Virginia Beach. By 2012, however, it seemed The Cavalier was reaching the end of its day and a looming demolition date. Today, however, the hotel's old-world glamour has been full restored, and guests are once again enjoying the beauty and prestige of the famous Cavalier Hotel. The newly renovated Marriott Autograph Collection property features 62 guest rooms and 23 suites, seamlessly blending modern amenities with historical charm unlike any other, ushering in a new era of glitz and glam." – iExplore
7:30AM: Beach stroll (Watch in 360 degrees – or move your cursor around to get the full experience!)
"The boardwalk isn't the only beach in town. In fact, I prefer the quiet of Sandbridge, nestled between the Atlantic Ocean and Back Bay National Wildlife Refuge, to the buzz of the boardwalk. Just a half hour from downtown, Sandbridge draws more locals who live near its rugged dunes than it does tourists staying near the boardwalk." – Camels and Chocolate
*Psst – Check out a recent live stream here!
8:30AM: Enjoy morning coffee and breakfast at Three Ships Coffee Roasters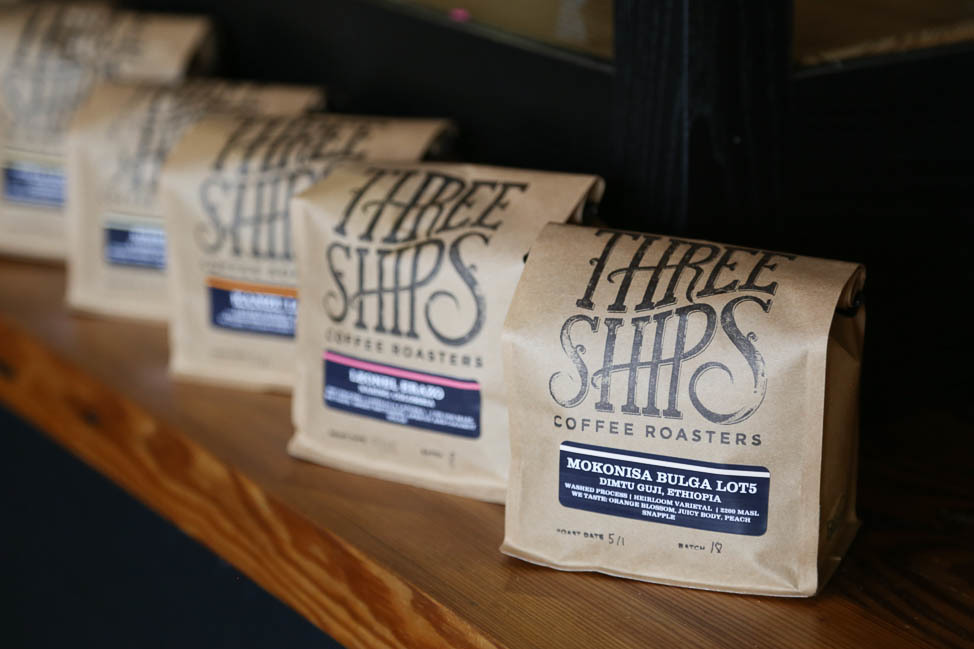 "I'm a sucker for a good coffee shop, and it's a bonus if it's also ridiculously photogenic as is Three Ships Coffee Roasters. The Punga Latte is a must, as is the giant rainbow Rice Krispie treat. Kid Augustine recommends the gourmet juice box." – Camels And Chocolate
*Three Shops is currently temporarily closed due to COVID-19. However, you can support this favorite local coffee shop now by purchasing a gift card to use during your future travels to Virginia Beach.

9:30AM: Strawberry picking at Cullipher Farms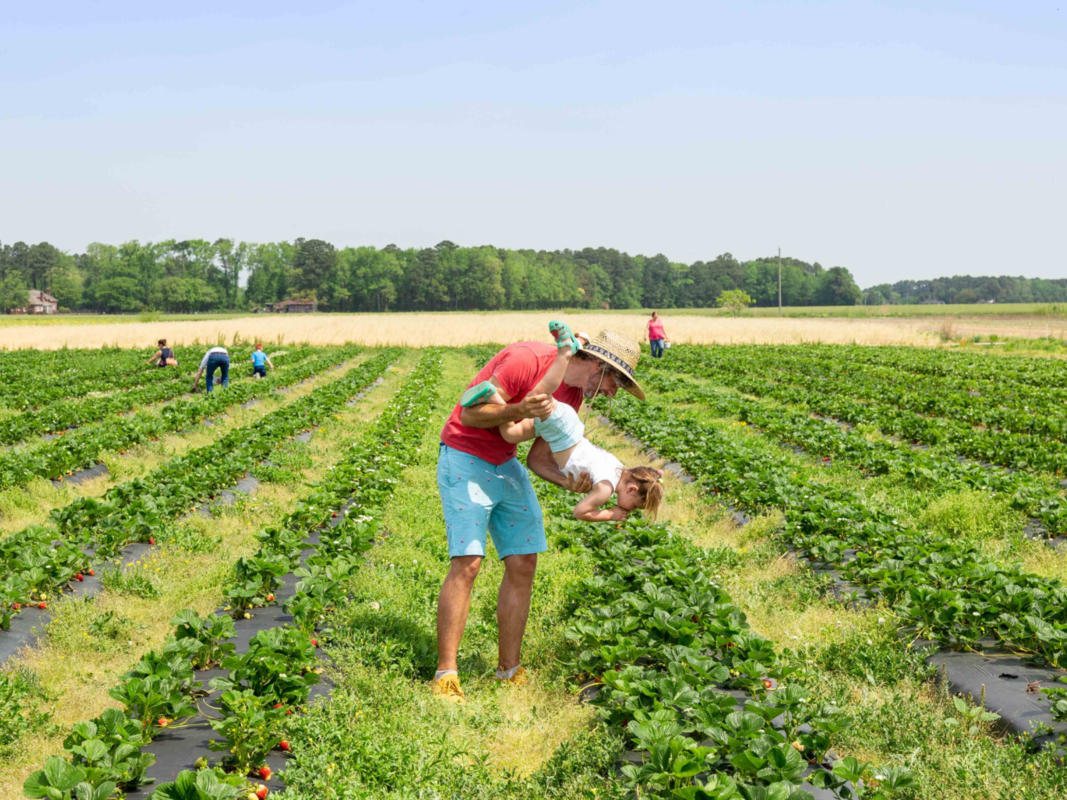 "Frolicking through strawberry fields in early summer may sound like something out of a fairy tale, and, in a way, it is. For locals and visitors in Virginia Beach each year, it's just one of the many ways to embrace the outdoors. Open April and May, local landmark Cullipher Farms opens its berry patch for pickers of all ages. Buckets in various sizes, ranging from quarts to gallons, can be purchased at the entrance, and from there you're ready to pick out the finest in the patch. Don't worry, we won't tell if you eat a few along the way!" – iExplore
11:30AM: Explore ViBe Creative District (and take some totally Insta-worthy pics!)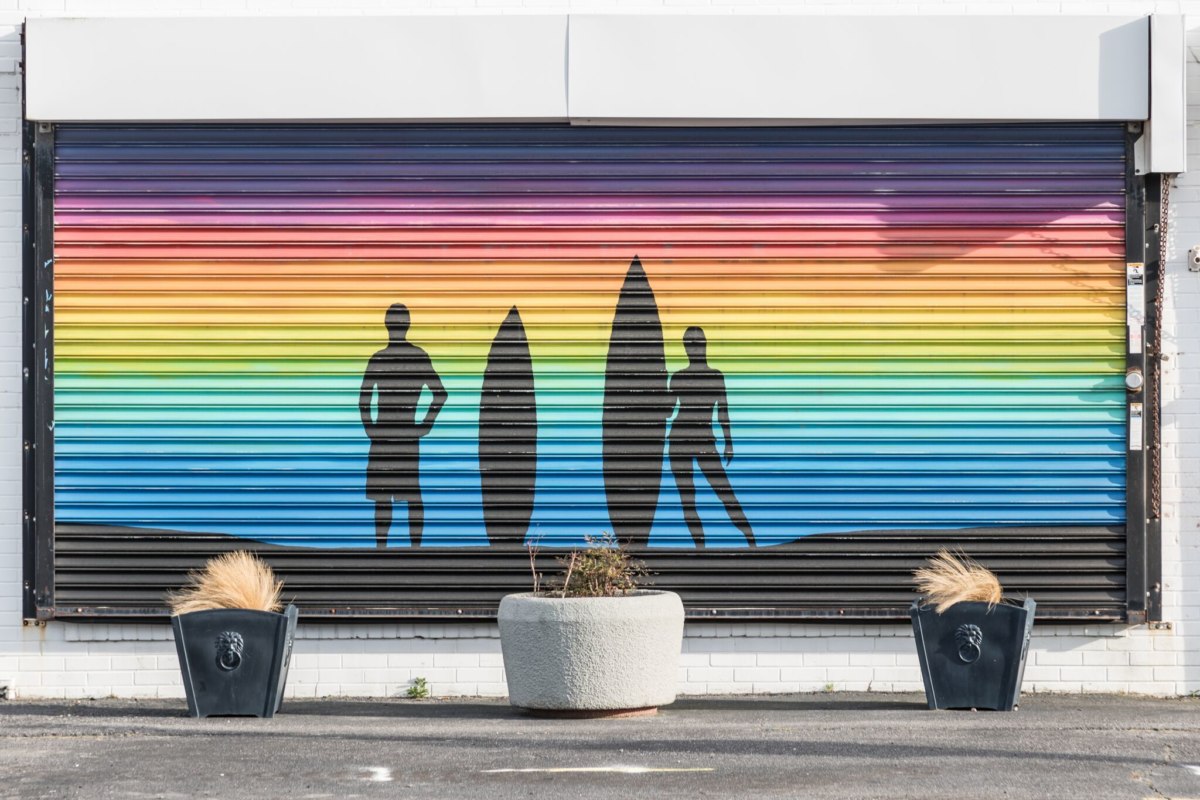 "In the heart of the arts district, the Vibe Creative District is a place where I felt right at home. Located just three blocks from the beach, this area is full of artisans making handcrafted work and delicious restaurants. Plus there are insta-worthy murals and colorful walls around every corner. The district combines the amazing art and cuisine you would find in the artsy areas of major cities with the laid back and communal vibe of Virginia Beach. In fact, the area actually functions as a nonprofit to support local artists, and it encourages support and collaboration between all the artists." – Border Free Travels
*Check out what ViBe Creative District is doing now during COVID-19 to help keep their culture and community connected: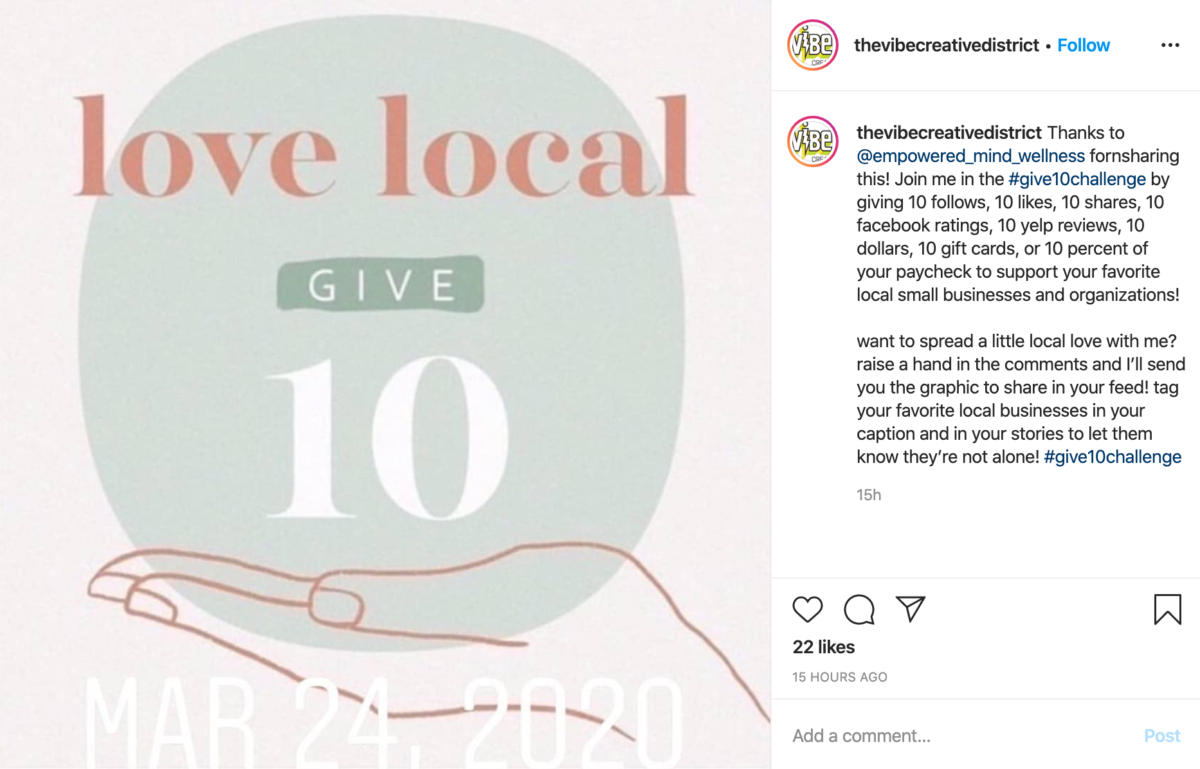 1PM: Grab lunch at Esoteric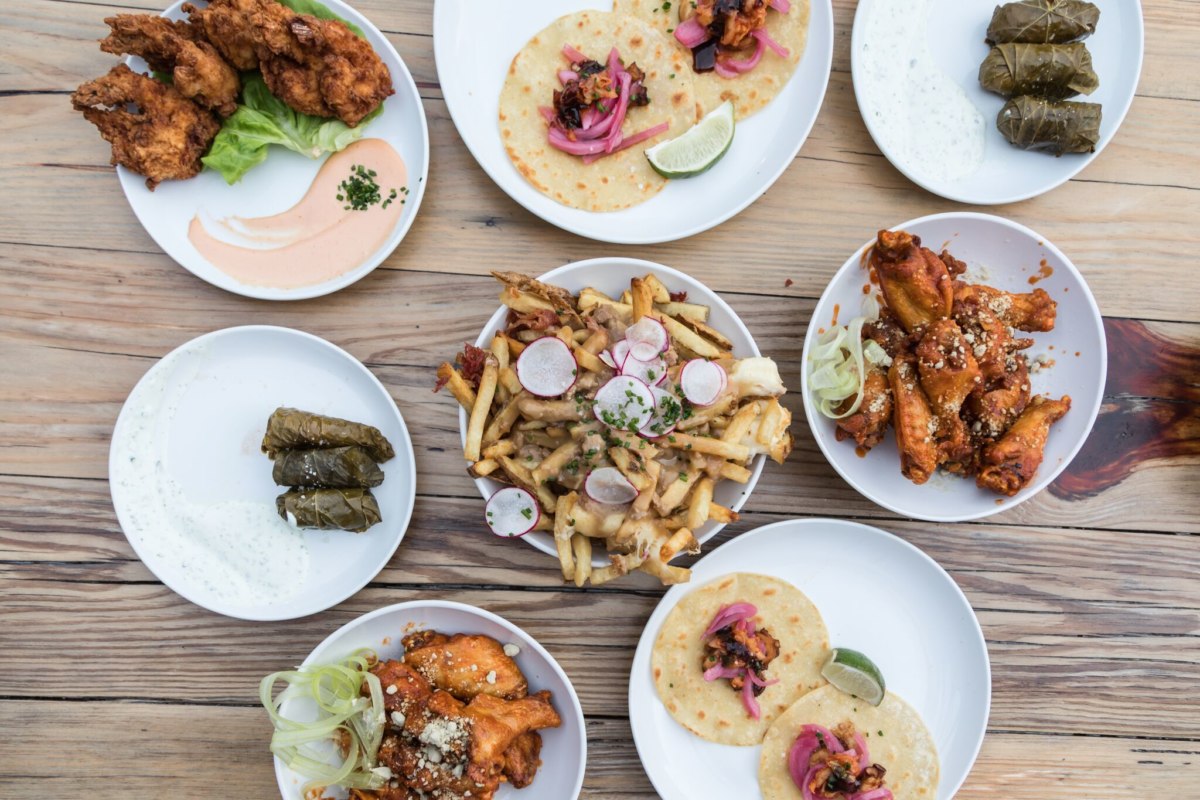 "This is an awesome little spot featuring amazing food and drinks (try the spring G +T) in a cool space.  The building itself is from the 1920's era – the  interiors are all sustainably sourced or made with repurposed materials. Walls in their event space are covered with murals work by local artists. In addition, the owners are dedicated to sustainability and grow much of their own produce in their on-location green space." – Border Free Travels
3PM: Take flight (literally) at Military Aviation Museum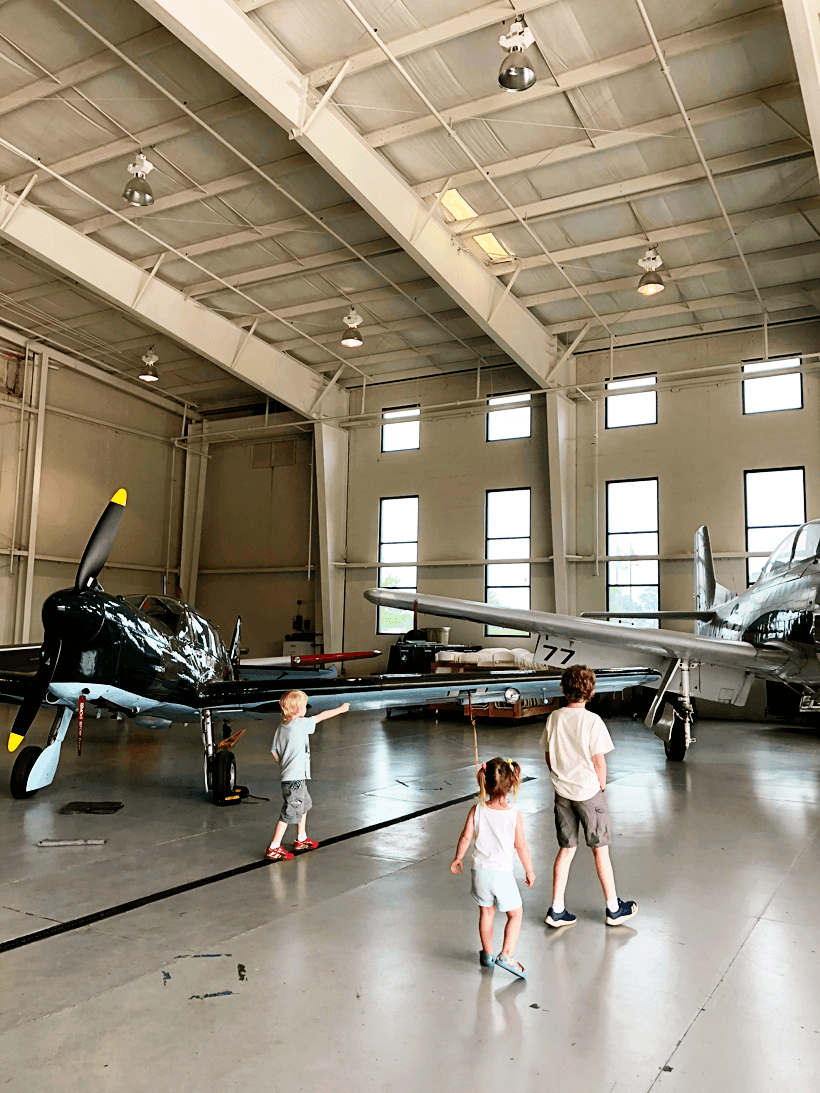 "World War I and World War II history lesson at the beach? Why not! This museum is a gem that not enough people know about. If you have kids like mine who will only go to the Smithsonian Air and Space Museum back home in Washington, D.C., then the Military Aviation Museum is a blessed relief." – Walking on Travels
5PM: Pre-dinner drinks
"Go on a craft brewery and distillery tour of the area — or lead your own. If self-led, don't miss Commonwealth Brewery, Chesapeake Bay Distillery and Pleasure House Brewing." – Live Like It's the Weekend
7PM: Dinner at Terrapin Restaurant (Watch in 360 degrees – or move your cursor around to get the full experience!)
"Virginia Beach is one of those rare beach towns that has a dynamic, creative culinary scene outside the standard beachfront restaurants and fried seafood locales you'd find in most other beach towns. At the helm of Virginia Beach's culinary scene is Chef Rodney Einhorn at Terrapin Restaurant. His recipes infuse local, fresh ingredients, like Lynnhaven River oysters from Pleasure House Oysters, and a contemporary flair. With a menu that changes on a daily and weekly basis based on the availability of ingredients, Terrapin Restaurant consistently rates as one of the top restaurants in the area." – iExplore
---
We hope this day in Virginia Beach was fun exploring virtually, and that you'll be able to explore it IRL one day soon when COVID-19 is a thing of the past. We also went ahead and pinned all these spots on a Google Map for you to save for later. Stay tuned for more destinations coming soon in our #RoamFromHome series.