#RoamFromHome Itinerary: Greater Zion
Our #RoamFromHome itineraries are designed to inspire your next trip and let your mind wander from wherever you are, experiencing different destinations virtually. We've used the help of some of our favorite travel bloggers and experts to curate the best spots to visit in different places across the world. These are real destinations, activities, restaurants, attractions and cultures—all waiting for your arrival when COVID-19 is a thing of the past and it's safe to travel again.
Last week, we took a trip to Virginia Beach and today we're heading to Greater Zion. We're sharing tips, pics and reviews from some of our travel friends including Callum Snape (@calsnape), Bobby Christian (@civilmatador), Mason Prendergast (@masonprendergast) and Nate Luebbe (@nateinthewild). Grab your imagination and let's go!
---
6AM: Wake up with the sun at Under Canvas Zion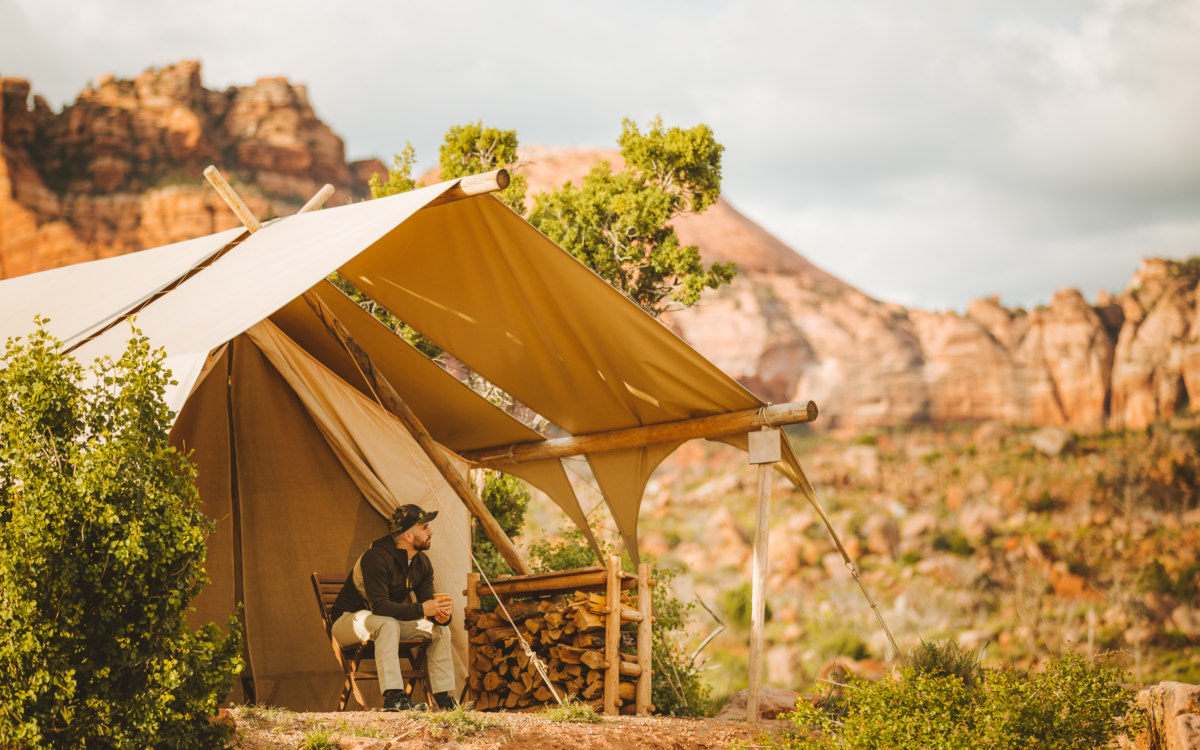 Under Canvas Zion was really special, I mentioned before that it was probably my favourite aspect of the trip because of how social it was. We woke up one morning to a pack of coyotes howling across the valley and fell asleep to the sound of the wood-fired stove crackling away. I highly recommend staying here if you want to visit the area!
7AM: Fuel up at River Rock Roasting Company before a day of hiking
River Rock Roasting Company is a staple of the 'headed to Zion' food scene. In the morning the coffee is delicious and the cinnamon buns are huge, and in the afternoon, the entire menu is comfortably delicious. Keep in mind that it can get a bit slammed, especially in the morning. Also, make sure to take in the view from the back deck.
9:30AM: Take on Yant Flat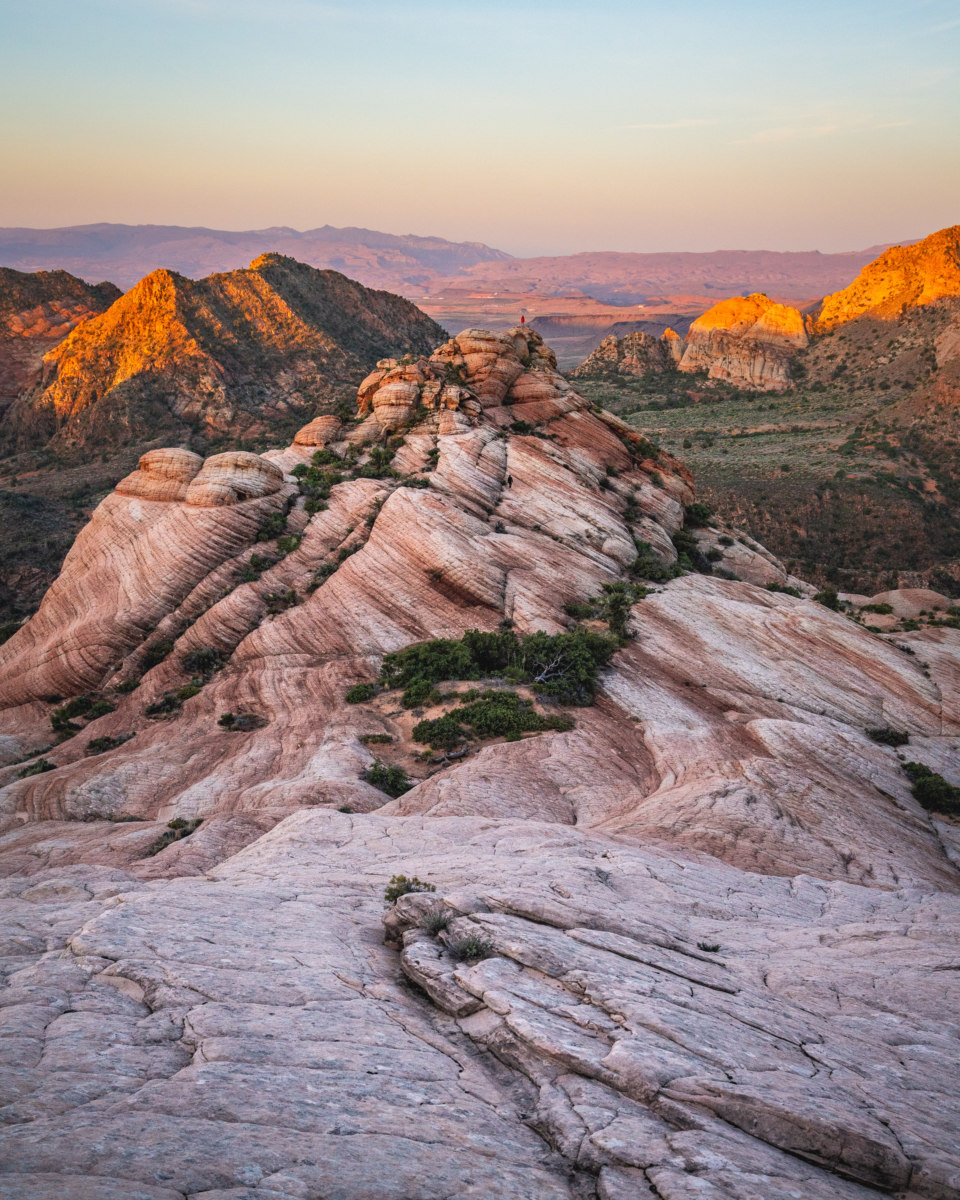 Yant Flat looks like Mars if Mars was designed by Picasso and directed by JJ Abrams. Swirling layers of red and white sandstone stacked up like soft-serve ice cream stretch as far as the eye can see, but travel too close to the edge and you'll realize you're perched several hundred feet up on a cliff. I've visited several landscapes that I would describe as "vast" and Yant Flat most certainly fits that list, but I've never before been somewhere so purely alien feeling. It's a holistic experience – challenging the body, but invigorating the mind and soul. You'll feel as if you're somewhere that humans weren't meant to discover, almost as though this was a special meditation retreat for a higher being, that you happened to stumble upon. Sculpted by the hands of an idle celestial being, and then left behind for us to explore.
1PM: Lunch at MeMe's Café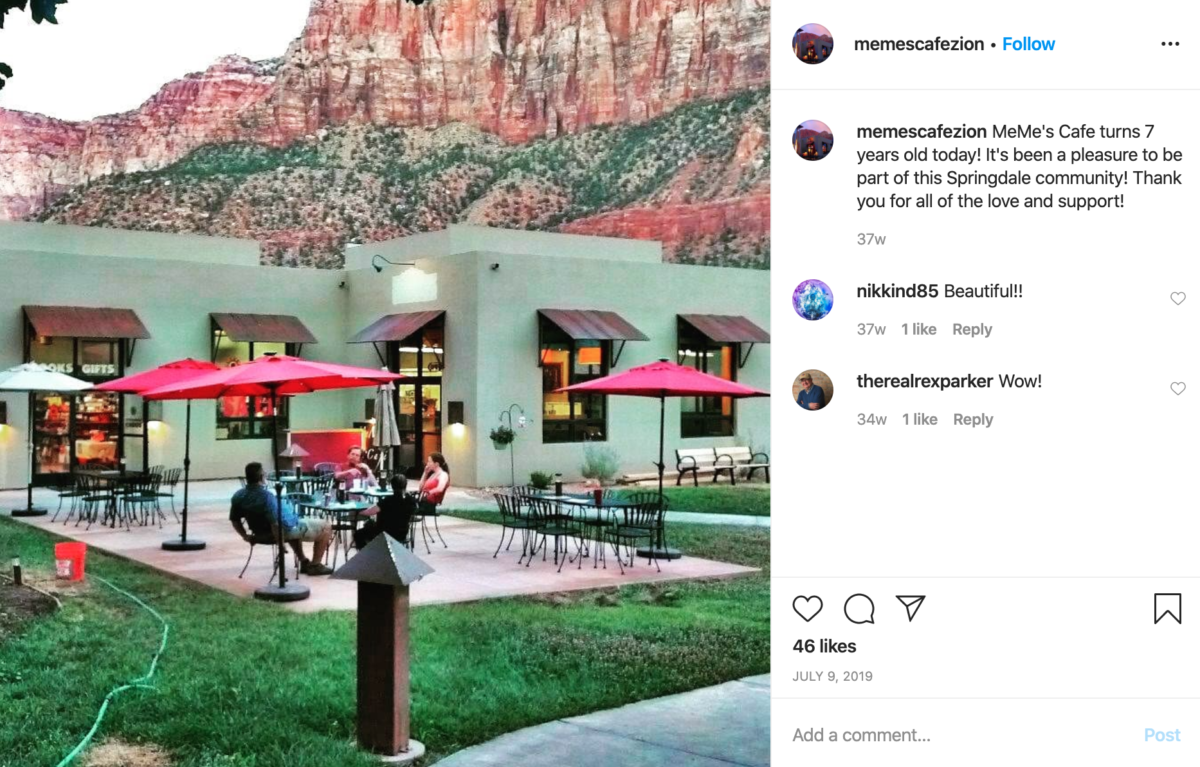 This casual dining spot has won us over year after year. Yes, it's location can't be beat if you're around Zion, but we have gone out of our way many times just to be able to eat out on the patio here. The food is delicious.
2:30PM: Explore Zion Park
Upon arrival and driving past the "Zion National Park" sign, my eyes began to widen and butterflies fluttered in my stomach. I had to pinch myself to make sure what I was looking at was real.  Meghan and I couldn't believe what we were seeing.The combination of the orange sandstone mountains and deep valleys carved by years of water flow made this place unworldly.
7PM: Dinner at Cafe Sabor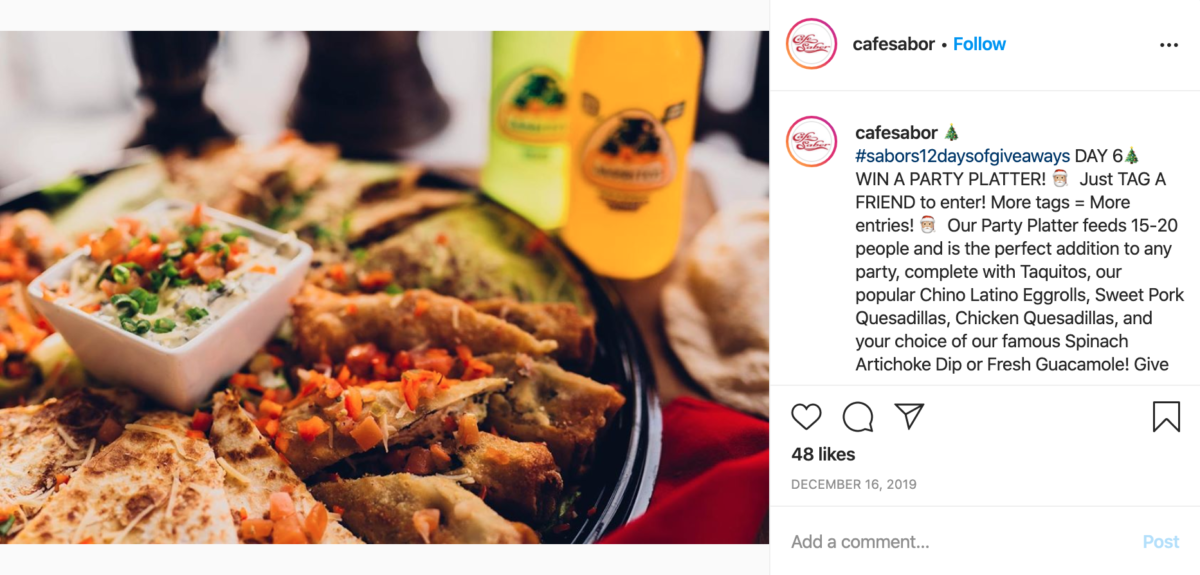 After dining at every Mexican restaurant in Greater Washington County, Cafe Sabor has come out on top. More than just 'the best in the area', this is a great restaurant that makes up some of the best guacamole I've ever eaten. Everything we tried on the menu was fantastic.
*Cafe Sabor is currently doing a "taco survival kit" that comes with a roll of toilet paper. Click here for a laugh.
9PM: Enjoy the sunset, maybe do a little stargazing, and hit the hay
Trust us, you will be *exhausted* by this time (if not earlier). Heavy hiking + lots of good food + beautiful views = the perfect recipe for sleeping like a baby.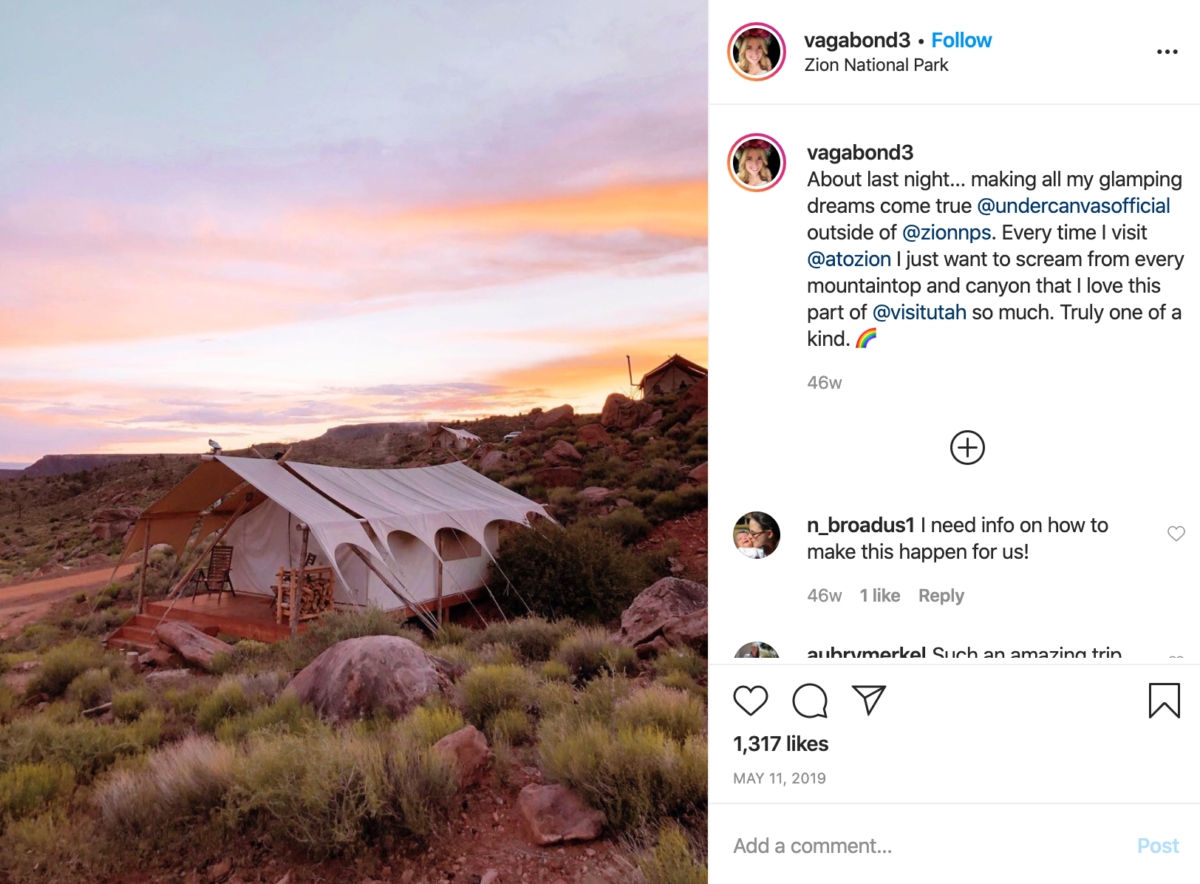 View this post on Instagram
---
We hope this day in Greater Zion was fun exploring virtually, and that you'll be able to explore it IRL one day very soon. Stay tuned for more destinations coming to our #RoamFromHome series and let us know if there's a specific destination you'd like us to cover!