Influencer Marketing Tourism Trends on The Rise for 2019
Written by Ariana Dickson
In today's digital age, Tourism Trends are heavily shaped by influencer marketing within the travel space. Instagram is the new travel guide, and influencers' travel content provide consumers with non-stop inspiration. The relatability users experience as they scroll through their feeds and see their favorite travelers' envy-inducing experiences fuels wanderlust, ultimately guiding their own travel preferences. According to Forbes, "the Instagram factor clearly plays a major role when it comes to the decisions that millennials make when choosing travel destinations."  And new Zealand's South Island is proof. In 2015, it experienced a major spike in tourism thanks to Instagram.
The social media platform's powerful influence extends beyond simply helping future travelers choose where to travel — they are now turning to Instagram, blogs and online communities for the latest buzz on exactly how to travel and what to experience when they do. From top YouTubers' video content to engaging conversations on Twitter, future travel trends are continuously being sculpted by what we're seeing and reading across social media. Not only is influencer marketing rendering 'unknown' destinations mainstream by bringing them to the forefront of consumers' minds, it is also changing the business of travel by creating new roles in the industry. Now that we've hit 2019, this year's travel inspiration, tourism trends and intended uses for influencer marketing are rapidly beginning to shape up across the digital space.

Five Tourism Trends We're Anticipating for 2019

1. Luxury Travel
Posh villas, exclusive cruises, next-level camping and the ultimate lavish experiences will be taking over Instagram's hot real estate this year. All eyes on social media will be seeking the next best bucket list-worthy experiences, and in the spirit of giving travelers exactly what they want, luxury properties will be delivering authentic, unique and transformative trips unlike anything or anywhere else in the world.
2. Rise of Responsible Tourism
This year, we're going to see far more of our favorite travel influencers partnering with eco-friendly hotels and brands that focus on adopting sustainable practices. Whether it's by working with local farmers and artisans to showcase everything authentic that a region has to offer, by providing a simple human touch or by practicing a social commitment to environmental responsibility, responsible tourism is certainly a trend for which to look out.
3. Off-The-Beaten Path
Influencers will be expanding their travels and partnerships beyond city-centres and usual tourist hotspots. It will be all about ditching the old cookie-cutter trips for bespoke journeys that take a more dynamic approach to traveling. With the rise of experienced travelers sharing their personal explorations and knowledge on social media to help craft customized experiences for others, remote locations and untouched lands will be raved about by everyone. In other words, when it comes to the most sought-after destinations in 2019, expect the unexpected.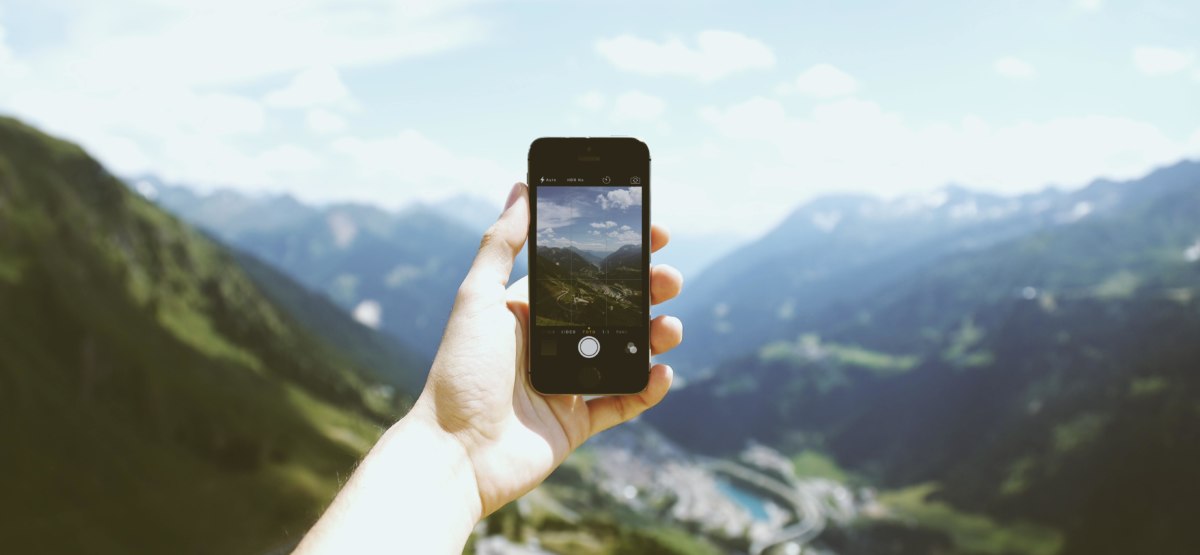 4. Multi-Generational Getaways
Traveling with kids, parents and grandparents was a trend of 2018, and its growth shows no signs of stopping in 2019. With so many multi-generational travel blogs and influential families active across platforms like Instagram and YouTube, we will continue to see resorts and travel brands catering to an all-ages family travel experience — from the services they offer to the campaigns they push in the digital space.
5. Spontaneous Decisions
Long gone are the days of planning ahead. With bookings for last-minute trips and off-season vacations on the rise, travelers will choose to embrace spontaneity when it comes to their travels. Whether it's a quick weekend somewhere warm, a spur of-the-moment getaway or a "pick a spot on the map" type of trip, we'll be seeing more of this carefree jetsetter lifestyle.
Want to join in all the rage?
Seeking to craft an influencer marketing campaign for your brand or destination that not only keeps you on-trend, but propels you to the forefront of your industry? We're here to help. Travel Mindset specializes in creating and executing unique, results-oriented campaigns that feature the perfect mix of tailored and innovative strategies, on-brand influencers, engaging content and the latest in social media.