Why Influencer Marketing Now? During & Post COVID-19
Why influencer marketing right now? This was one of the most popular and asked about topics in our recent webinar, Predictions on Tourism Marketing During & Post COVID-19. As we tread new waters and waves of hesitation surrounding the pandemic, many brands have dialed back on marketing initiatives — especially in regards to influencer campaigns. The irony behind all this is that despite the pull back on influencer and brand partnerships, nearly 80% of influencers are reporting higher engagement rates and Instagram alone has seen a massive 40% increase in engagement amongst users.
At its core, influencer marketing is about tapping into the trust between an influencer and their audience. A true influencer is someone who makes their audience care. When you connect with an influencer's audience, the influencer is giving your brand their approval and so passing that trust onto your brand.
In this blog post, we're diving a bit deeper into exploring the ins and outs of influencer marketing right now and how / why your brand should should have influencer campaigns in the pipeline ASAP.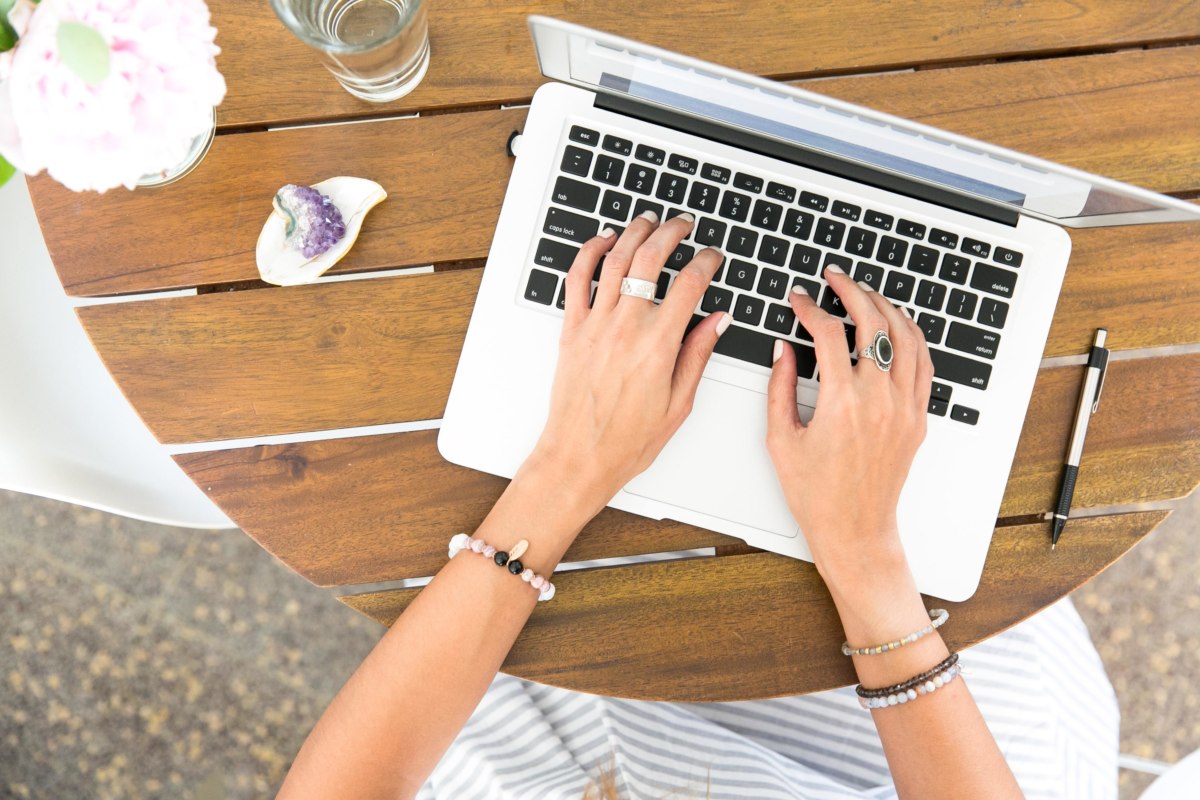 Risk vs. Opportunity
Rather than viewing influencer marketing as a non-necessity or an afterthought during these uncertain times, could we actually see it as a powerful storytelling opportunity for brands? Normally influencer marketing is an add-on to your existing marketing plan, but now is your chance to rethink your entire marketing strategy, including influencers from the very beginning.
Most marketers today are advising to forget everything you knew about marketing from before Coronavirus – Will from ConnectTravel says this is a time to reinvent and reimagine how to market your destination. Instead of setting your budget as you did last month, think about the new audiences you'll be attracting as things slowly start to reopen. Now is the best time to invest in influencer marketing, as influencers have your target market as their audience and they are watching them and tuning in each day for advice, inspiration, and entertainment.
A recent survey conducted by Later found that over 40% of influencers are currently reducing their normal rates, and the reductions average at 30%. As large, corporate companies are cancelling campaigns and implementing massive reductions in their marketing budgets, this presents more space for smaller brands to enter the scene and engage with their dream influencers (and at far more affordable rates than normal).
If your influencer budget is at ground zero, there's even still an opportunity to start conversations and work with micro-influencers via trade collaborations or even "surprise and delights" and product seeding. This is such a no-brainer with the insane leaps in engagement rates. We even surveyed our own community for increased engagement analytics, with some examples below: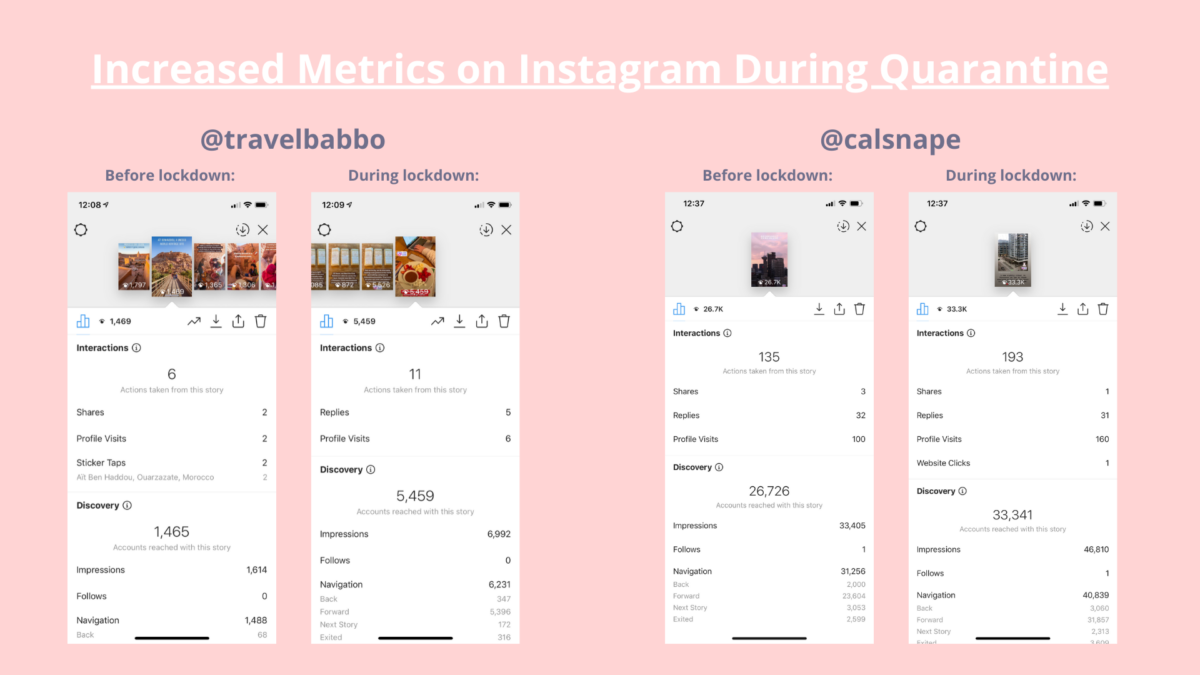 The Power Of Influencer Voices
The marketing landscape is changing daily as coronavirus runs it course. Brands are questioning the morality and ethics in pushing advertisements and sales during such sensitive times. This actually makes influencer marketing that much more valuable, as it introduces a human element in authentic brand / consumer storytelling. As a matter of fact, 63% of consumers trust influencer messages more than messages that are coming from brands. Even Vogue Business has been discussing the increase in influencer currency during the coronavirus pandemic:
"Brands, finding themselves at risk of tone deafness in marketing, are turning to influencer partnerships to talk to customers."

"Brands are leaning into influencer marketing to deliver relevant and consistent messages that keep their audiences engaged amid the coronavirus crisis."

"Carefully managed, close relationships with influencers can help companies continue to deliver higher quality content during uncertain times."

"Working directly with influencers has paid off for brands that now have content banked from past trips and access to new creative outside of photo shoots."
Simply put: it's all about finding the right influencers that align with your brand's purpose and messaging, and then have them tell the story for you.
Sourcing Influencers: Start Local
Given the current situation, right now is the ideal time to be thinking about local influencers and supporting those in your direct sphere. This is also important considering the first wave of travel (and shopping / exploring in general) will likely be to destinations within drivable distances. Influencers will be the first people to explore and travel your cities again. The trust they have built with their audience is more important than ever. They'll be showing their audiences how to travel safely and what your city or attraction has done to make sure safety is priority #1. 
DIY: Contacting Influencers
Begin by searching your tagged posts and reflect on all the past collaborations your brand has done before. Look at other businesses in your industry and seek out the key players and influencers that engage with those communities and brands. Then, it's as simple as shooting them a DM or email sharing your desire to work together and why you think it could be a beneficial partnership for both parties. Oftentimes, it's helpful to bring in messaging that supports a greater purpose — such as your goal to help the local economy thrive and how this partnership could do that in XYZ way.
Relationships Matter
Benefits of establishing relationships with influencers during these rocky times creates a foundation for trust and camaraderie, making future opportunities that much easier to execute. Opening these doors now and working with influencers when so many brands have backed out may also help your brand with rate negotiations down the road. All of this plays into a larger picture of  strengthening brand loyalty.
---
While it is a bit time consuming to source, communicate, negotiate and coordinate with influencers on your own, right now is the time to capitalize on the opportunities that are presented. Think outside the box in terms of deliverables and play around with new approaches, such as throwing in takeovers. We have years under our belt doing this and are always here to help. Ping us with any questions!
If you enjoyed the information in this blog post, be sure to watch the full webinar video with additional ideas, comments and questions that were asked during and after the presentation.