Innovative Ways Attractions are Inspiring Audiences during Coronavirus Closures  
While the world seems to be put on a pause of sorts during corona quarantine, we're inspired by the businesses and attractions that are offering at-home activities and virtual experiences to keep communities and consumers engaged—and their organization top of mind. This is the perfect time to get creative with your content, offer a new service, or maybe even create your own virtual tour. Here are some examples to inspire you during what we're choosing to see as a window of opportunity for both you and your business.
Take a Stroll Through History
The Smithsonian's National Museum of Natural History has virtual tours that allow you to peek around exhibits and browse through various research and collections areas. From American Dinosaurs and Mud Masons of Mali to The Butterfly Pavilion, there are hours of exploring to be done.
Visit the Zoo
The Cincinnati Zoo and Botanical Garden might be closed to the public, but they're still hosting a daily Home Safari Facebook Live along with an activity you can do from your kitchen table or living room sofa.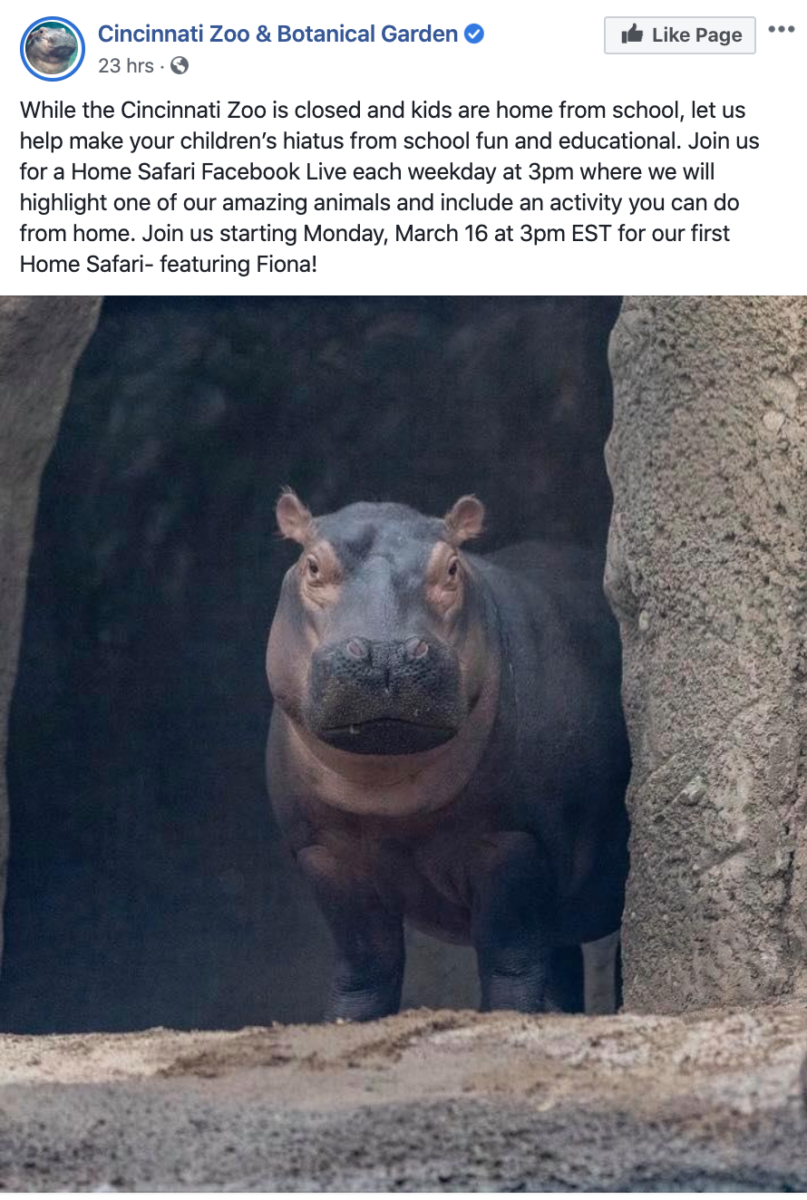 Listen Along
The Metropolitan Opera has launched "Nightly Met Opera Streams" – a free series of presentations that you can watch from your desktop or mobile device. 
Get Artsy
Google's Arts and Culture project is a unique and robust collaboration with some of the world's most acclaimed art institutions. Think: MoMA, Van Gough Museum, The Met and more. This online gallery features tens of thousands of works in high resolution images and 360-degree tours.  
Hike a Mountain
South Carolina State Parks are introducing video tours like a 360-degree virtual trek to the summit of Table Rock Mountain. Check out a VR preview here.
Follow NASA
NASA Glenn Research Center gives you an inside look of their facilities and lets you see testing in action using VR and high resolution images.
Visit California's Capitol
The California State Capitol Museum's virtual tours allow you to "walk" around the capitol while laying in bed. Explore the museum's "blended architectural styles from neo-classical and Renaissance Revival to California's own architectural elements."
Catch a Wave
Watch live cams of beaches across the U.S. and meditate to the sound of waves. Organizations like Copper Beech Institute have included additional meditations and classes that focus on the impact of COVID-19 and support through mindfulness practice. 
Stay Healthy
Personal trainers and gyms are sharing workout tutorials you can do from home – no equipment needed. Instructors and wellness experts are posting videos with tips like nutrition modifications, live-streaming workout classes, and recording easy-to-digest clips of at-home workouts across social media channels. 
History proves that challenges can be a catalyst for innovation and growth. How are you staying inspired, relevant and creative with your business during quarantine and closures due to coronavirus? Drop a message with some tips and ideas – we'd love to hear them.