Influencer Reach AND Programmatic Ads? Whitelisting is a 2021 Must.
"63% of consumers say they trust influencer advertising about a brand more than a brand's advertising about themselves." – Convince & Convert
What if I told you that you're not fully utilizing your influencer content and marketing campaign budgets? If your influencer campaign only includes the influencer posting about your product and then it's done, you are leaving so much behind that could get you serious ROI. (See our case study from our sister agency, increasing YOY sales by 36%)
We all know that organic engagement is significantly lower than it once was- no longer can an influencer just post about you and immediately you get tons of impressions and reach, let alone sales. The platforms understand the benefits of influencer marketing and they want a piece of your budget. Influencer campaigns must include a paid marketing strategy for your brand to get the most out of it.
And, while we love metrics like impressions, reach, and engagement for inspiration, awareness, education, we don't want you to stop there.
We want bookings, sales and visitors to your destination.
Now, let's talk about how you can extend the campaign, retarget that same audience, and get bookings sales, and visitors that spend at your destination.
Current Influencer Campaign Flow:
Brand reaches out to Influencers to post about them
Potentially some back and forth on messaging and then it's approved
Influencer posts about brand, X # of times
Audience sees the influencer post about the brand, they may then go to the brand's website or social channels, maybe saving it for later
Done. For brands that don't sell a small ticket priced item (like most travel brands or destinations), you might wonder what the results were beyond inspiration, awareness, reach, etc
Influencers & Programmatic Ads?
Most marketers are very familiar with programmatic ads and retargeting. Facebook's integration makes it very easy to upload your ads, insert your website pixel, and start retargeting immediately.
Let's combine that knowledge and automation with influencer content and influencer's audiences. You can utilize influencer's accounts to retarget their audiences for your product, with 40% higher results than retargeting them from your own social accounts. Seriously- the ROI is amazing and most brands aren't tapping into this… yet.
So, how does this work? Let's start at the beginning- retargeting.
What is retargeting?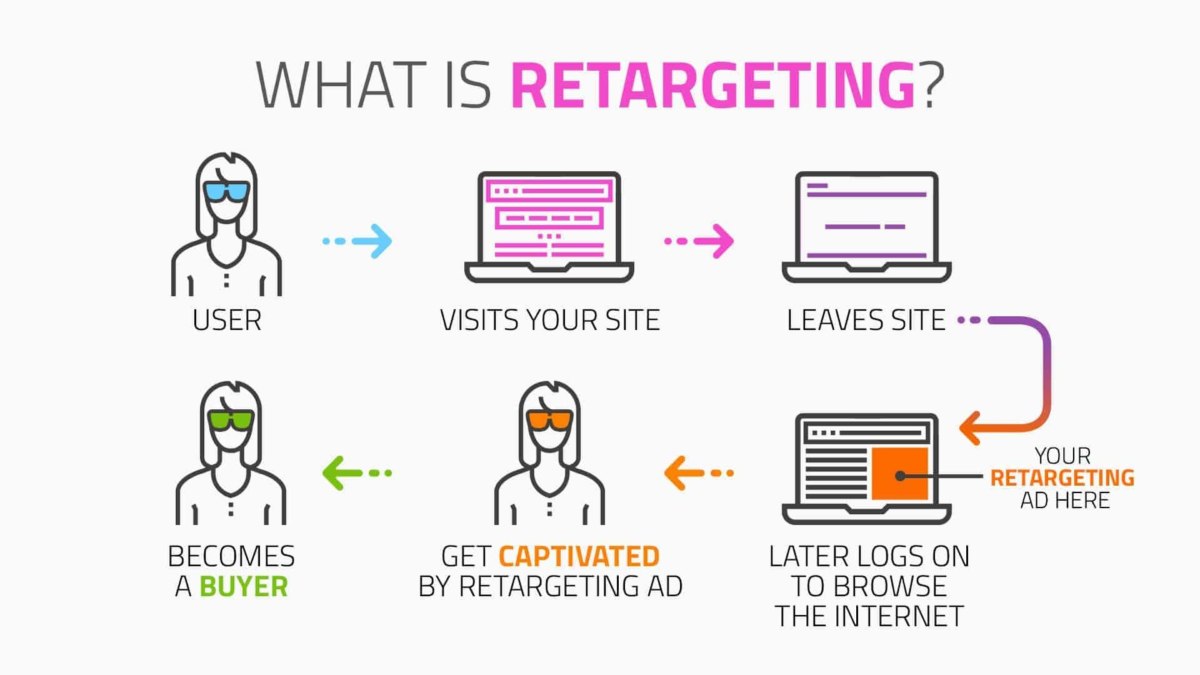 Now, what is retargeting with influencers?
In the example above, you'd have the first three steps, but the user sees your product via the influencer's channel. They interact with the post -either through a like, comment, share, or click through. Then when they leave, we can follow them around the internet via the influencer's content via Whitelisting and Retargeting.
What is Whitelisting?
Whitelisting allows a brand to utilize an influencer's channel to run an ad with a direct call to action and click through. The creative content for the ad is usually the influencer's own content. Whitelisting is a more trusted way to advertise to an influencer's audience, because the ad is coming from the influencer themselves. You can whitelist an account via Facebook advertising.
New Influencer Campaign Flow:
Steps 1-4 from above.
Travel Mindset now utilizes the influencers content to Retarget the audience. We connect your website's pixel to ads, utilizing the creative from the Influencers.
We run the ads via the Influencer's channels, either on Facebook or Instagram.
In addition to the normal likes, comments, inspiration, awareness and education from the influencer's posts, we now have programmatic marketing – allowing us to retarget them and adjust budgets and ad creative as often as we like, making sure your budget is behind the best performing ads.
With Retargeting and Whitelisting influencers' accounts, we are turning influencer marketing into programmatic marketing and extending your influencer campaigns and getting real $$ ROI from your budget.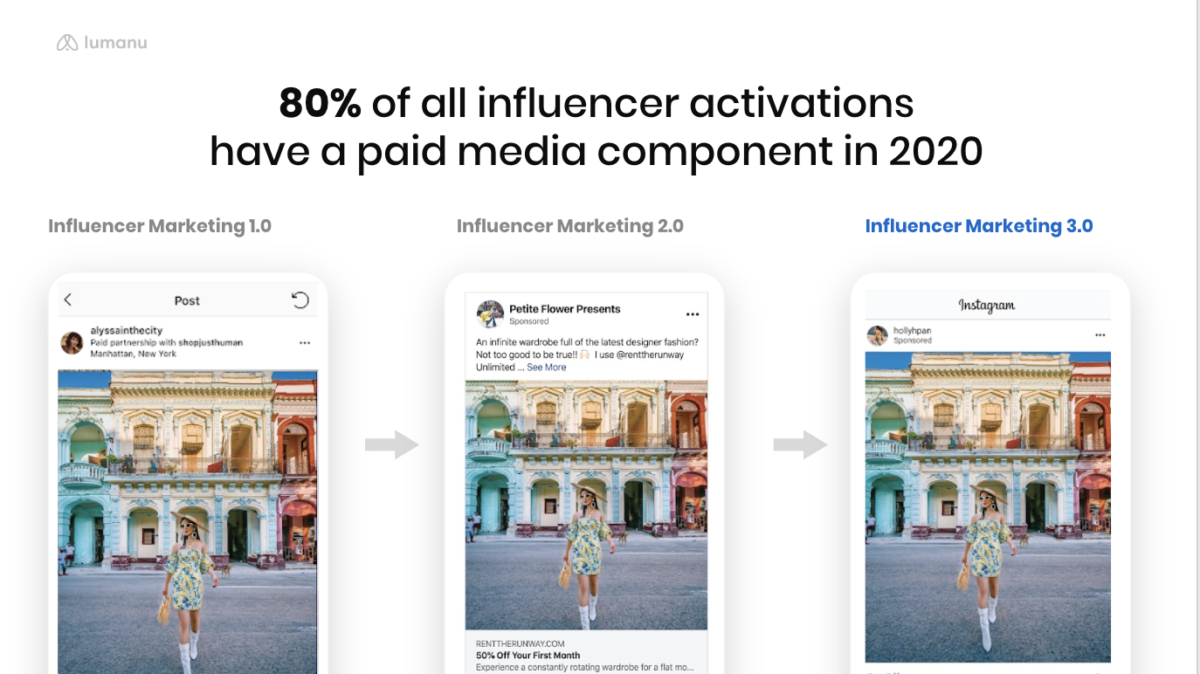 The Challenges with Whitelisting & Retargeting Influencers Accounts:
The biggest challenge is the lack of knowledge on whitelisting and retargeting from both brands and influencers. Once each knows how to give access or give pixel data, it's quite easy to start today.
Set-up can be complicated
Set-up can take a lot of time (in the beginning)
Management can be confusing and time consuming if you're unfamiliar with Facebook Marketing
Even with those challenges, the benefits far outweigh them.
The Benefits of Whitelisting & Retargeting Influencers Accounts:
More trusted ads from the Influencers
More audience insights for the brand
Small budgets still show results
Ability to create Look-Alike-Audiences from the influencer's audience
Sales Increases
The good news is that most influencers will give you whitelisting access to their accounts for a small monthly fee. Whitelisting should now be included in all influencer campaigns as another deliverable and contract note. If you've partnered with an influencer in the past, consider reigniting the old campaign by whitelisting and retargeting from that older content.
Need help with retargeting and whitelisting? Let our team set up your first whitelisting campaign now!