How to Fight Against Racism as a Brand & Become an Ally
"Showing up imperfectly is better than not showing up at all." – @werenotreallystrangers
Today, our company came together to have our morning check-in. After reading, watching, and listening to black content creators, educators, and leaders, we knew that we cannot stay silent. While we normally chat influencer marketing for tourism and lifestyle brands, at first we felt this wasn't our conversation to have or to insert ourselves into. But these brands and those with the ability to influence can use their platforms for good – for real change – and we hope to amplify that message, as it's now more important than ever.
This starts with us, within our business, with our campaigns, and our educational pieces for our clients. It's not enough to simply include a diverse influencer deck. We have to do more. We need to include more of the why: why black travelers and POC travelers need to see themselves in your marketing, to feel safe, to feel represented, to feel welcome and accepted. And the how: how much money black travelers and POC travelers spend in your destinations. If they don't see themselves in your marketing, why should they feel safe and why should they give you their money?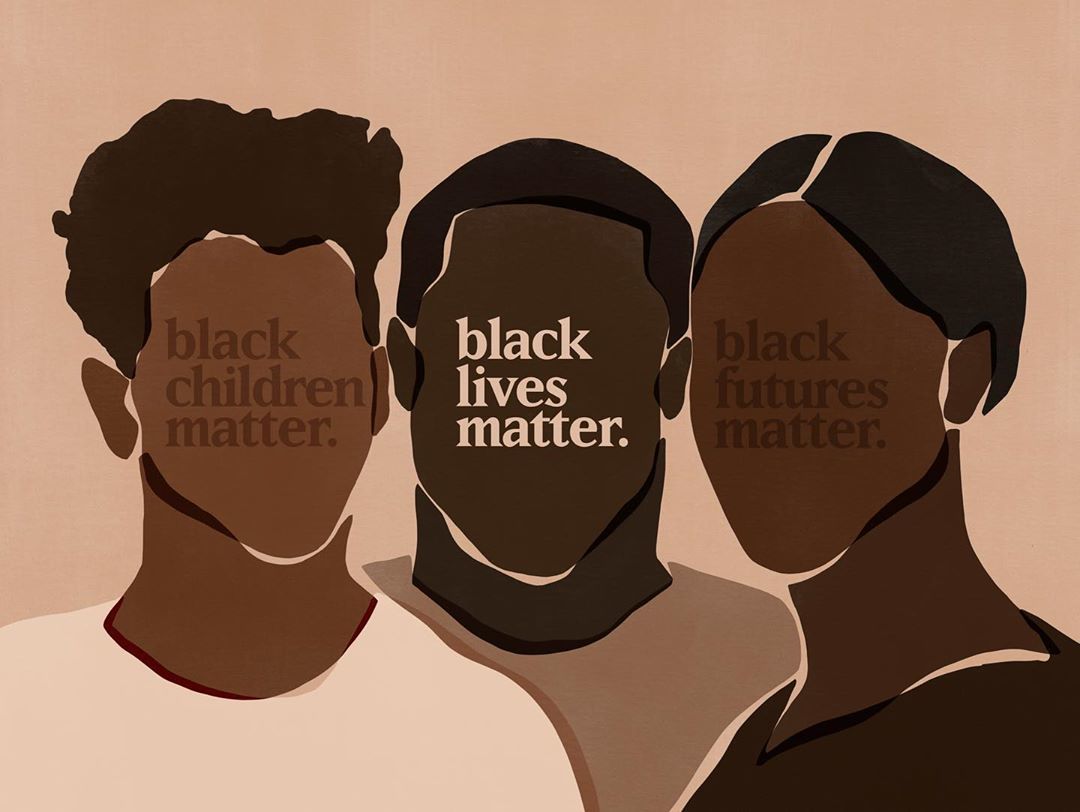 (Image via @sacree_frangine on Instagram.)
Here are 9 ways your brand can show up and support the mission behind #BlackLivesMatter and fighting against racism: 
Speak up. Share strong messages and statements with your team, consumers, and audiences. Here are some brands that are doing it right and might help inspire how you want your brand to show up: @nyxcosmetics, @glossier, @eddiebauer, @reebok, and @rei. And remember, "showing up imperfectly is better than not showing up at all." Educate yourself as much as possible, do the work, and show up. 
Begin building your long-term strategy. Amplify voices and be more inclusive in your campaigns. Have the intention to activate ASAP and make it a priority to withhold here on out. 
Pause advertising. Use your platforms to support your communities and share messages that are far more important right now than pushing any service or product. 
Follow new black and POC content creators. This will help you learn more about their experiences and ways you can support both as an individual and through your company / brand. Here are a handful of accounts to help you get started: 
Donate. There are numerous social justice organizations that are accepting donations, including Black Lives Matter and The NAACP Legal Defense Fund. Check out this website for other organizations and support initiatives that are currently accepting donations: https://blacklivesmatters.carrd.co/#donate 
Check in on your black and POC colleagues, vendors, clients, employees, etc. Ask them how they're doing and how your company can do better starting today. 
Share resources with education and actionable steps (both internally and consumer-facing). Examples include petitions to sign, black history information, numbers to text, ways you can donate, support initiatives, etc. 
Support black-owned businesses and creators. This is a tangible, actionable way to fight for equality and put your money where your mouth is. Consider creating a publicly-shared list of black-owned shops for your city or community, similar to what Austin Monthly has done for their city (see here: https://www.instagram.com/p/CA3aq2SguIR/). 
Start conversations that matter. Encourage growth-centered dialog on your platforms and within your workplace.