Do's and Don'ts: Utilizing Influencers During COVID-19
With  80% of influencers reporting higher engagement rates and Instagram seeing a 40% increase in engagement amongst users during COVID-19, now is the time to capitalize on influencer marketing. But due to times being highly sensitive, there are several do's and don'ts when treading these new waters.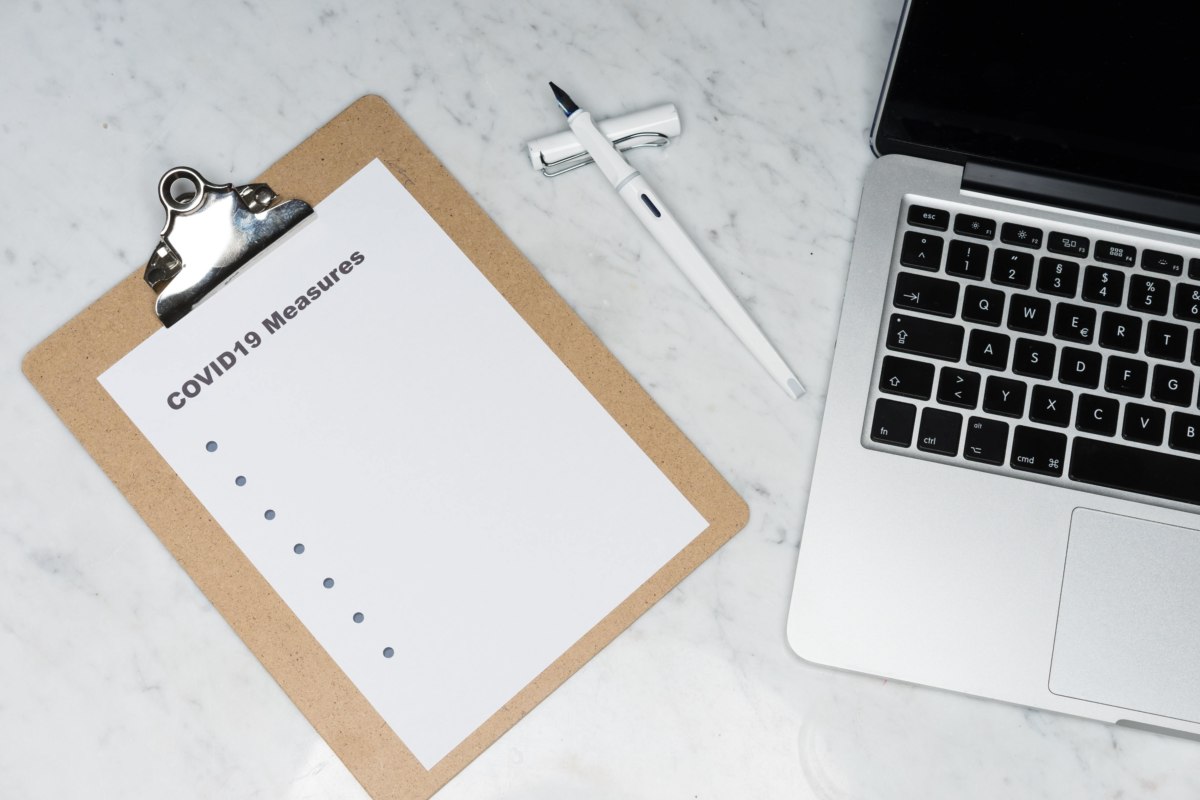 DO:
Be hyper careful about influencer selections. Enlist the help of influencers who are being authentic, sensitive and positive through the pandemic. Audiences are more likely to trust these influencers and the stories, brands and services they promote on their social channels. Nobody likes a Debbie Downer! (Check out this blog post for examples of influencers that are shining some major light.)
Create solid brand messaging and key communication points prior to kicking off any campaigns or partnerships. This is always important, but especially during such unprecedented and sensitive times. Make sure whatever is shared is authentic, relevant and drives a strong message that positions your brand as a trusted leader and one that consumers will be attracted to. This is the time to create that "feel good" content and be a positive light amongst the all the uncertainty and darkness.
Pay influencers what they are worth. While 40% of influencers are lowering their rates an average of 30%, don't expect to get away with just trade collaborations during this time. As a matter of fact, the value of influencers has actually been skyrocketing. Vogue Business shares that "influencers' currency has increased and brands, finding themselves at risk of tone deafness in marketing, are turning to influencer partnerships to talk to customers." If you don't have a budget right now, that is okay, just be very transparent with the influencers upfront and mention how you can promote them or what you can offer – links to their blogs, IG social mentions, etc. You could even offer a paid campaign once you know your budget later this year.
Prime example: The brand Pebbles Cereal is using momma blogger, @heyitsjenna, to help create buzz around their new project and message of sparking creativity for kiddos and giving parents a break, all while supporting the creativity community. The influencer selection was great, the messaging is very clear, and the campaign hits the target on that feel good / do good content.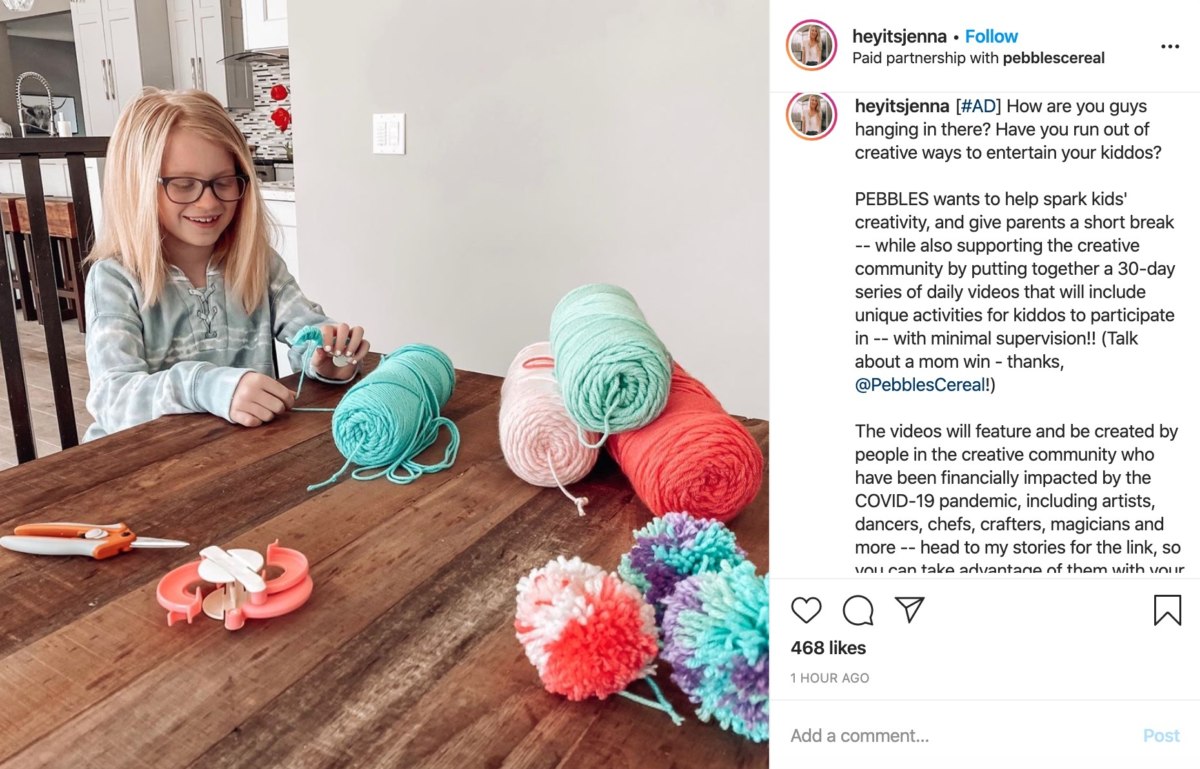 DON'T
Don't reply on your own platforms for ads, sales and promotions. The marketing landscape is changing daily as coronavirus progresses and brands are questioning the morality and ethics in pushing advertisements and sales during such complex times. This is what makes influencer marketing that much more valuable, as it introduces a human element in authentic brand / consumer storytelling. As a matter of fact, 63% of consumers trust influencer messages more than brand messages. It's all about finding the right influencers that align with your brand's purpose and messaging, and then have them tell the story for you.
Don't be silent, tone deaf, oblivious or unresponsive in communication/messaging. While we 100% recommend staying positive through all this, there is a difference between ignoring the situation at hand and acting like everything is okay versus acknowledging the struggles and offering solutions and inspiration to get through these weird times. Be the brand that inspires and supports.
---
Interested in utilizing influencer marketing but not sure where to start? Let us know — we're here to help!