Destinations Supporting Local Communities and Preserving Culture and Spirit, Despite Coronavirus
There's no question that travel destinations and tourist organizations know how to cater to their visitors, but what about being there for the local communities, businesses, and neighbors that make each city so unique and special? More specifically, how can these destinations be there as a guide and resource for their locals—especially during emergency situations and pandemics like the one we're facing today: COVID-19?
This is an opportunity for destination leaders and organizations to come together and support their locals, ultimately building trust and helping to maintain the culture, livelihood and energy of their city. Here are some of our favorite examples of what amazing travel destination organizations are doing to serve their local communities and act as a trustworthy resource and support system through hardship.
Portland, Oregon
Travel Portland is listening to their locals and serving them based upon feedback provided by those in their community. They are welcoming comments, questions, concerns, etc. via social platforms—then, updating a page on their website as a compiled resource with reliable responses and information.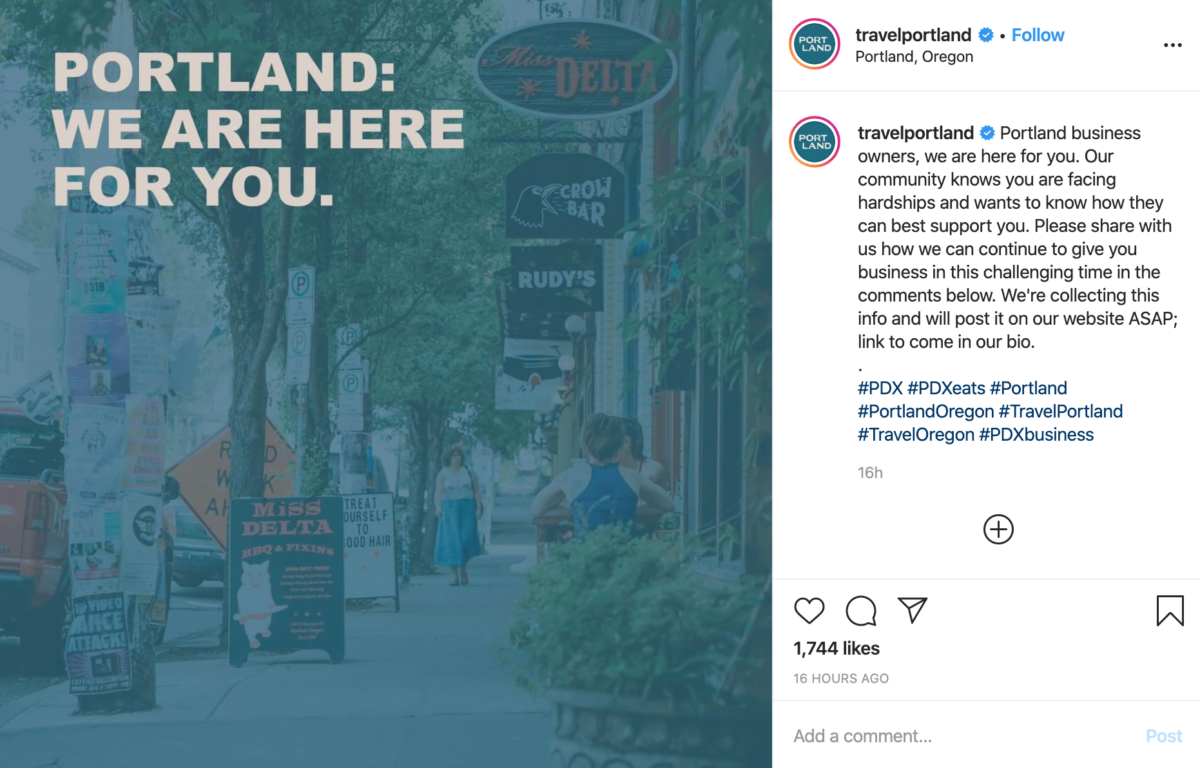 Phoenix, Arizona
Downtown Phoenix Inc. has been sharing actionable tips for consumers to support local businesses. They are frequently updating their Instagram stories with information such as businesses that are still open, takeout restaurants, offerings, news, etc.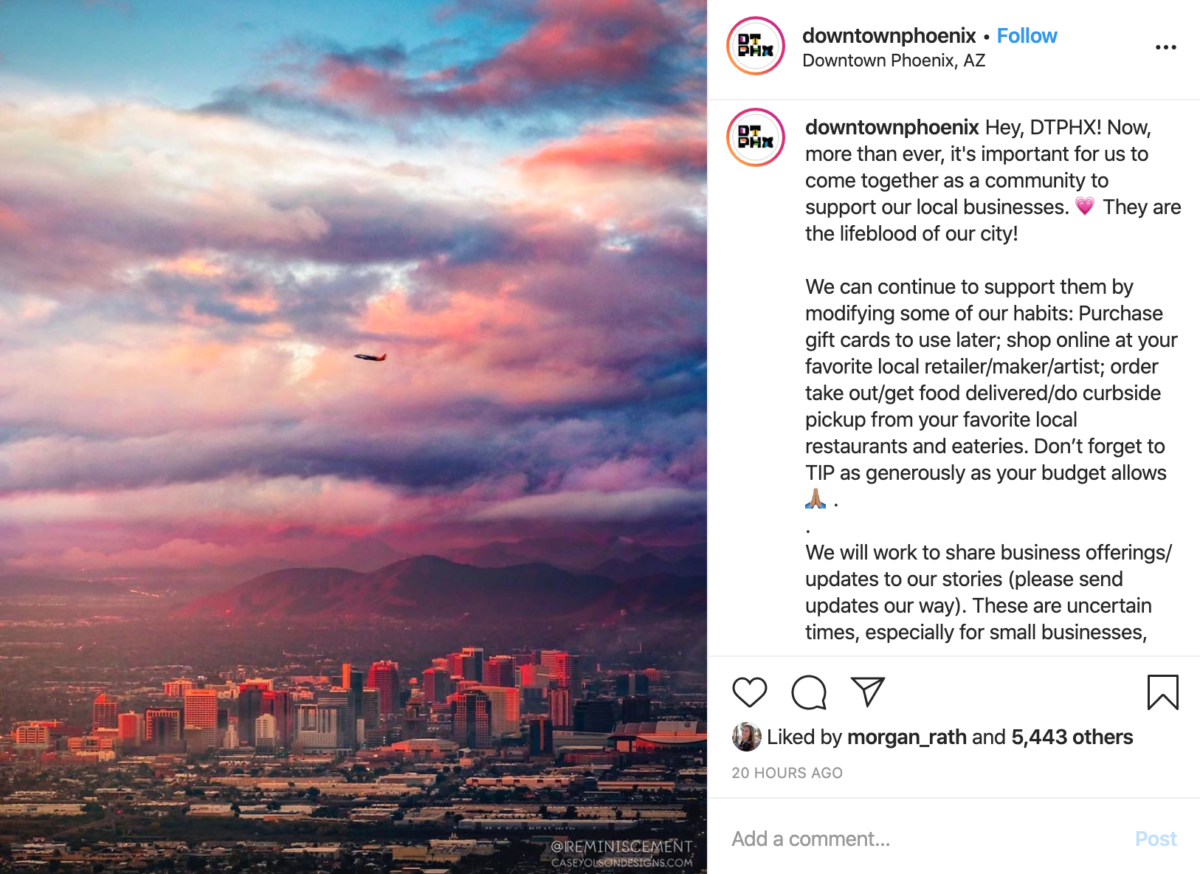 Laguna Beach, California
Similar to Downtown Phoenix Inc., Visit Laguna Beach is well aware of the impact coronavirus is having on local businesses and the economy. They too have been sharing tips, alongside heartwarming messages and what they're calling Moments of Zen: images of sceneries from their beautiful city, designed to help bring peace.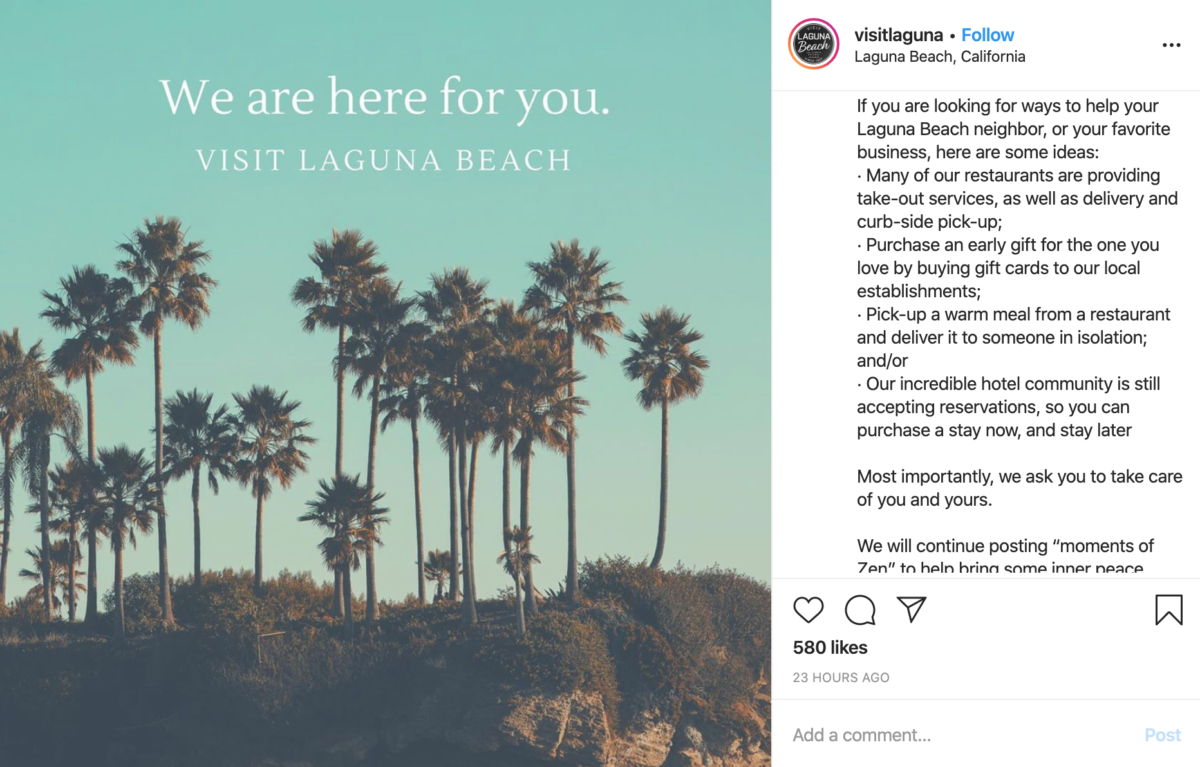 Washington, DC
We got a kick out this one! Amid the negative and anxious-filled content surrounding coronavirus on accounts across social media, Visit Washington DC is sharing engaging content designed to educate and spark a giggle. The driving home message here: WASH YOUR HANDS!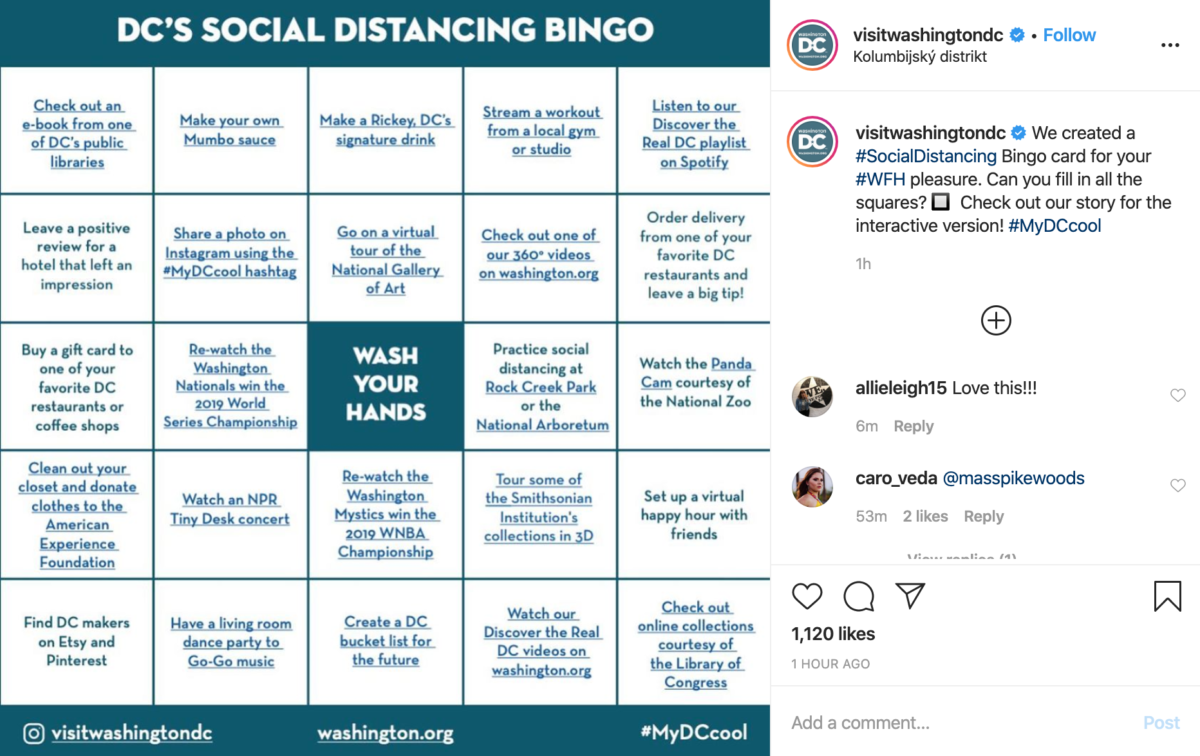 Jacksonville, Florida
Downtown Jacksonville is hosting gift card giveaways to help drive sales at local businesses that need customers and sales now more than ever. Purchasing gift cards is a great way to pay it forward now and redeem later.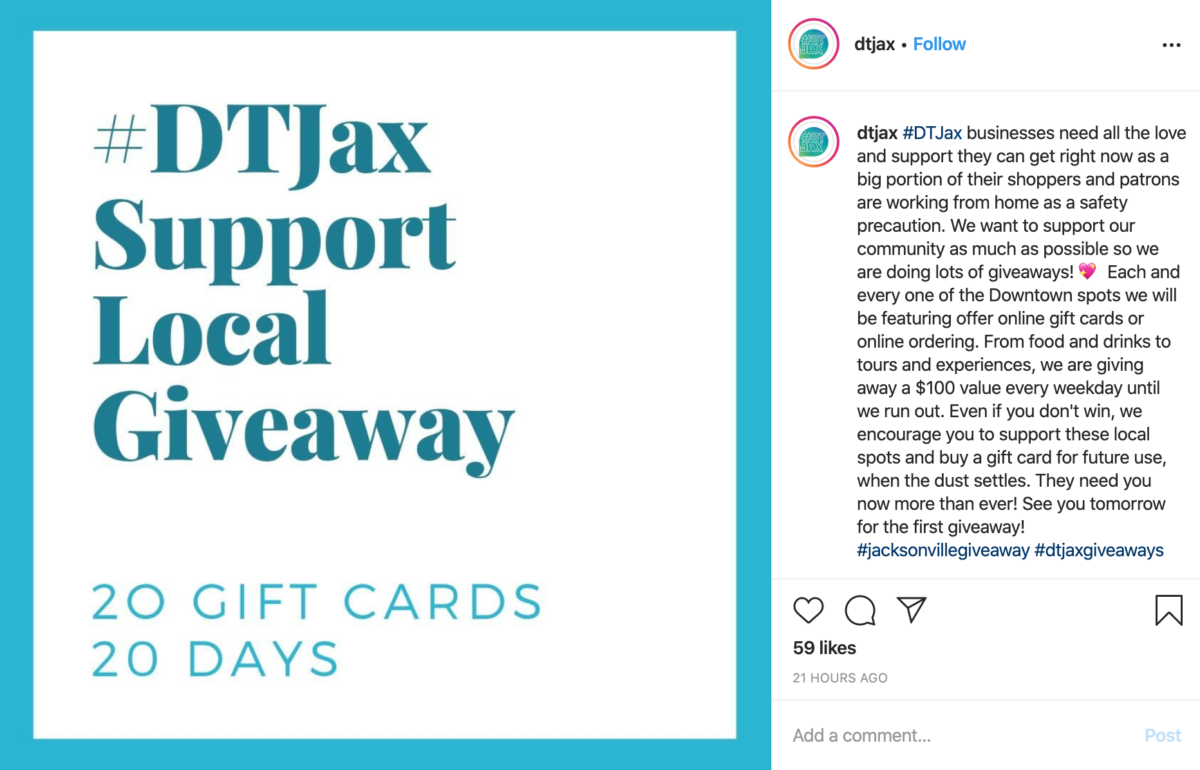 It's imperative for cities to come together and support each other during these trying times. If we neglect what makes destination cities, well—destinations, then travel and life in general post-corona is not going to be so good. What are some of your favorite travel destinations doing to support their locals during COVID-19?