Custom-Designed Cans Bring Inspiration to CA Communities
During our daily Instagram digging and research we came across a brand called Eliqs: a custom-designed craft beverage company that is totally shaking up the packaging game. We were so intrigued by what this company does that it sparked creativity and had us dreaming up projects for communities in California (as the company is currently available for delivery in CA only).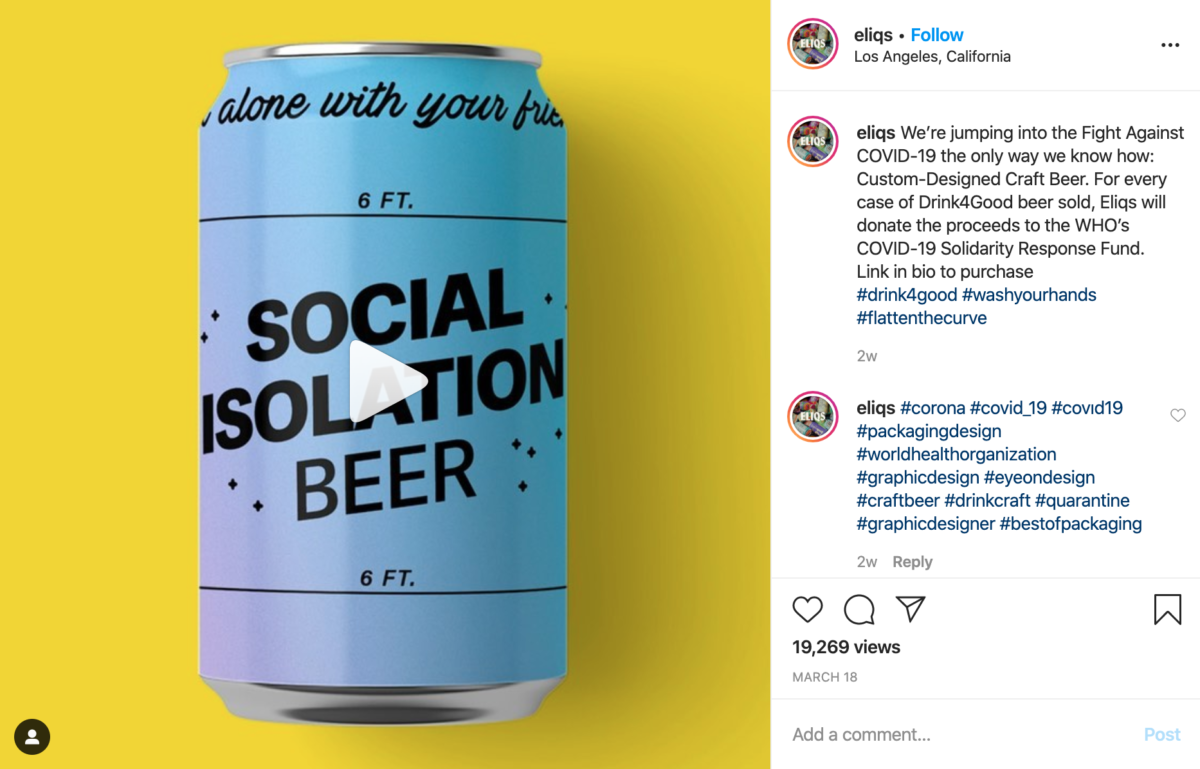 The gist of what Eliqs does looks a bit like this: Consumers submit art or ideas via the brand's website. Their team then turns around beautifully designed craft beverage cans (filled with your choice of their curated selections of craft beer, wine, hard seltzer or purified water) in three weeks or less. They use the phrase, make the can your canvas—and it's evident that people take it seriously.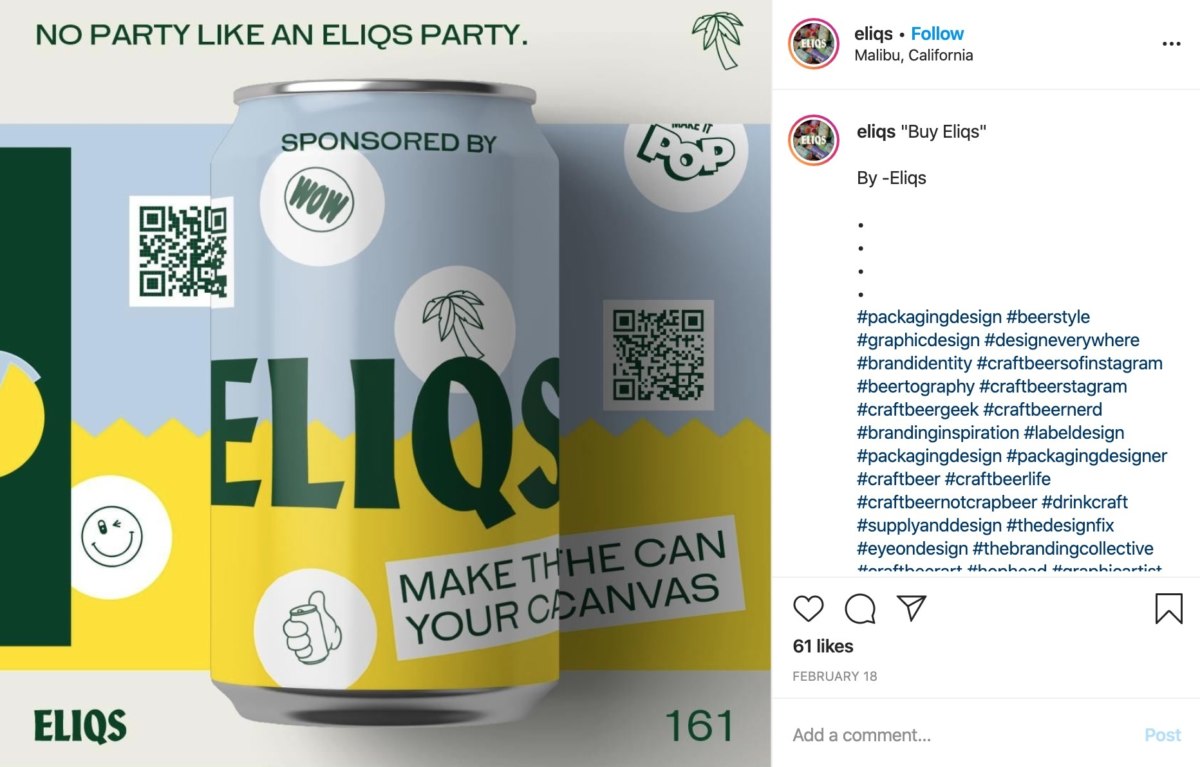 Now—our idea? What a great opportunity for a fundraiser during the coronavirus pandemic. Imagine if your city did a beer-themed crawl (from home of course) with local destinations and attractions printed vibrantly across the custom cans. This could even be a design challenge open to all residents and/or businesses with a fee to enter and a grand prize.
Outside of this idea, Eliqs is also doing their own COVID-19 project called Drink 4 Good. For every case of custom Fight Against COVID-19 beverages sold, Eliqs is donating profits to WHO's Covid-19 Solidarity Response Fund. 👏🏽

---
Whether or not you run with any of these ideas, we hope this post inspired you in some way or another to get involved and think outside the box.