Businesses Adding Humor During COVID-19
Despite the fear and uncertainty that many businesses, artists, companies, designers (you get the point… basically everyone) are experiencing right now due to coronavirus, we've been spotting some that are bringing light to the situation. We can't help but smirk and giggle at the humorous posts and sarcastic twists on art, creations, content, services and products. Coronavirus resentment expressed through humor is trending and brands that are capitalizing on this have content that is going viral. They are making personal connections with audiences, and that will lead to brand loyalty down the road.
Denver bakery, @CakeCrumbsDenver, is brightening days with their clever cakes. We first heard about this via influencer @This.Little.Wandering's share on her Instagram stories—which goes to show the power in influencers helping content get around. During these hard times, creators are saying that "using humor and art is critical in bringing people together and soothing global panic." 
So, toilet paper shortage? Here, have a cake.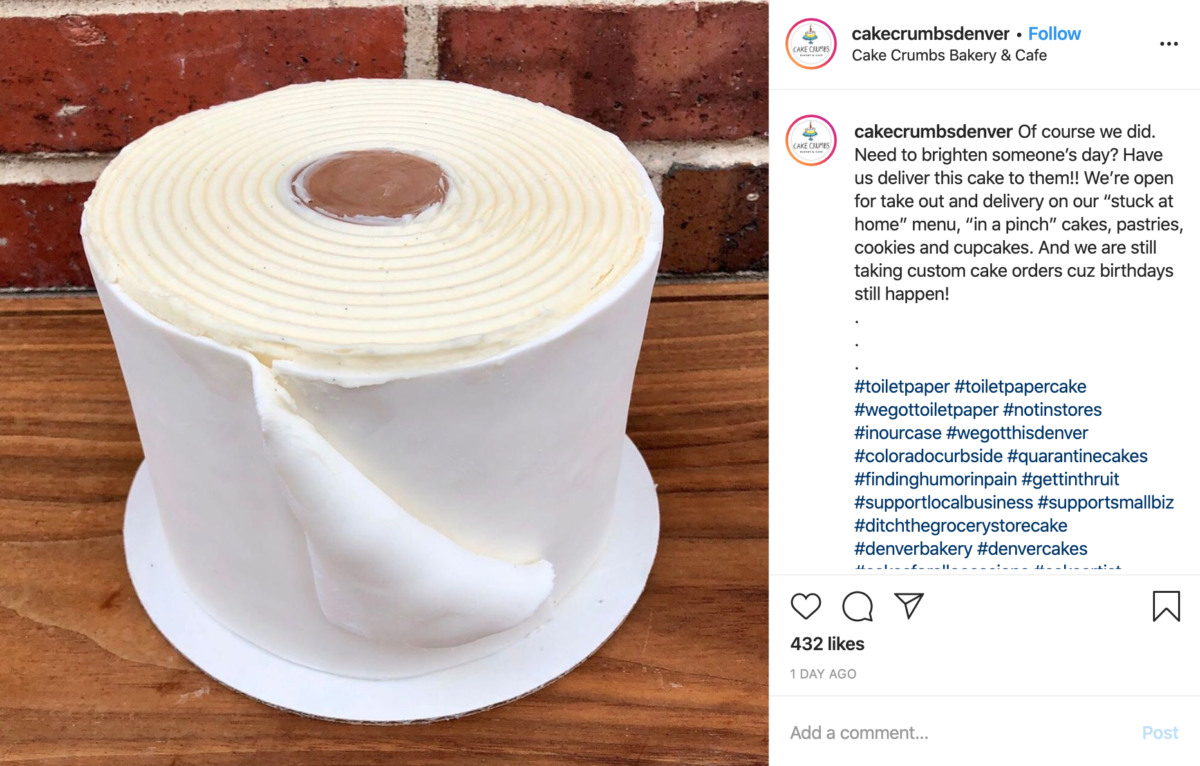 @OutdoorVoices and @Goop share their pet-filled WFH experiences. 
@Crocs knows a good WFH outfit moment.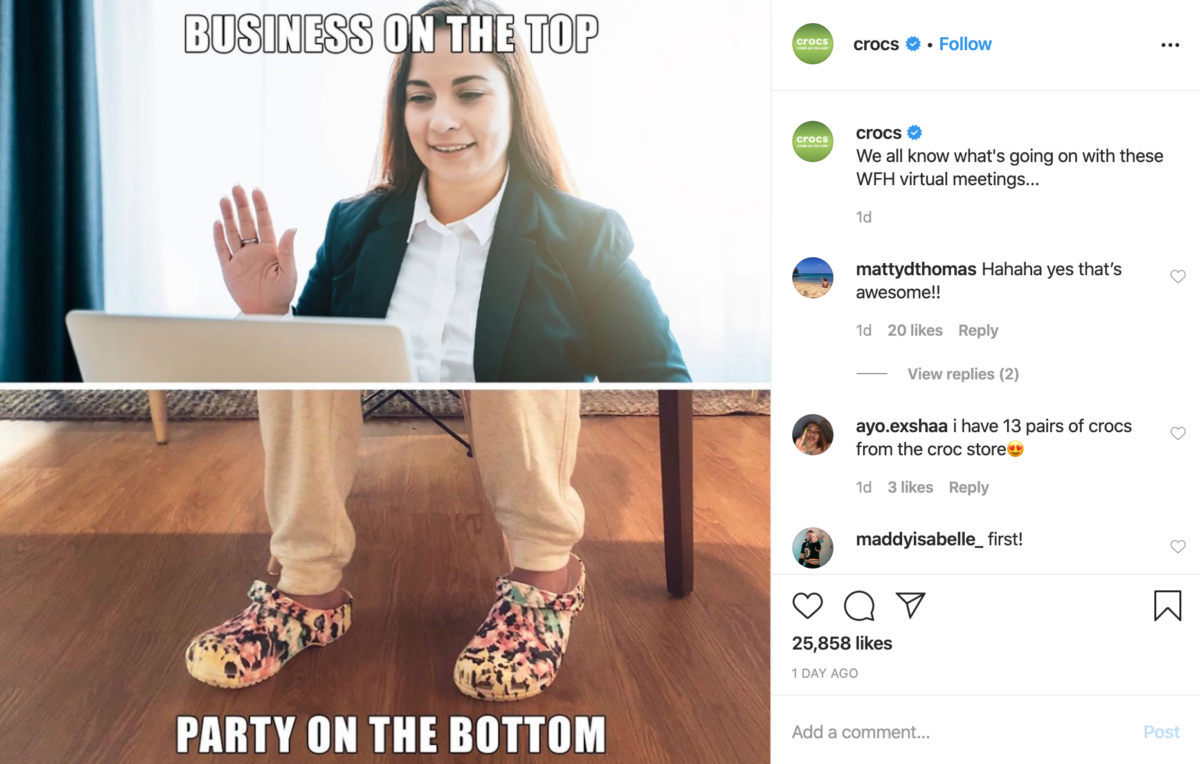 Animal wellness brand @DandyPet has been promoting adopting/fostering during quarantine for companionship and animals without a home. This video they posted brings a smile.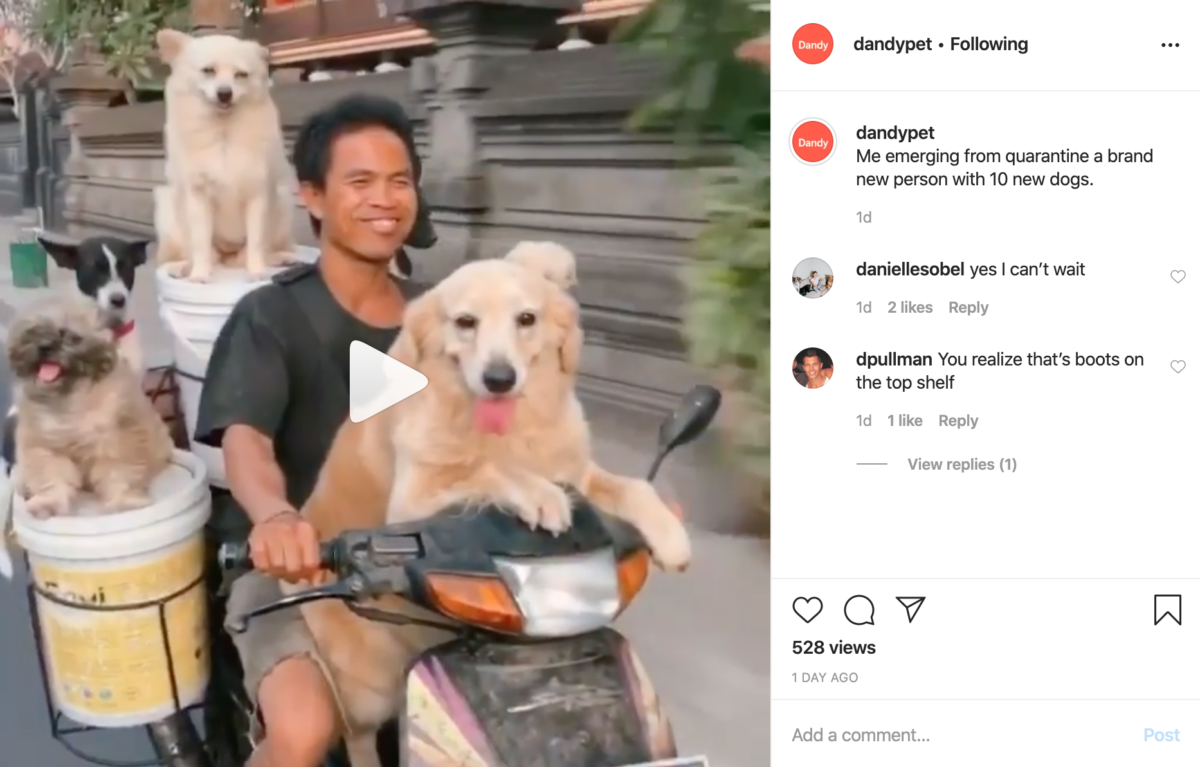 Are we missing any? Let us know how some of your favorite brands and businesses are making you smile through this time.