Behind the Campaign: SkiBig3's #InstaMeetSkibig3 Case Study
SkiBig3 is an adventure destination in Banff, Canada truly unlike any other in the world. With three ski resorts nestled in scenic Banff National Park and two local luxury hotels overlooking the area, we knew that there was a big opportunity for our influencers to share all this hidden gem has to offer.
To fully capture the SkiBig3 experience, we created a public event for influencers and their audience members to join which sought to target several demographics and a range of activities. As a result, nearly 4,000 social media posts were shared over the course of the campaign (occurring before, during, and after the event) which gave audience members an immersive look at a vacation in Banff.
Name of Campaign: #InstaMeetSkiBig3
Influencer Trips and Brand Targets: 1 influencer event activation open to the public highlighting a experience at SkiBig3 (including its three ski resorts, Mt. Norquay, Ski Louise, and Sunshine Village, and local luxury hotels Fairmont Banff, Fairmont Chateau Lake Louise), 7 official influencers, 17+ users sharing content to social media
Target Dates: InstaMeet to occur January 16-20, 2019 and campaign to run approximately 3 months
Influencers (paid only): 7 influencers, 4 outdoor adventure focused, 3 luxury travel focused
Cal Snape – outdoor adventure photographer
View this post on Instagram
Katie Goldie – outdoor adventure photographer
View this post on Instagram
Tiff Penguin – adventure photographer
View this post on Instagram
Laura Lawson Visconti – active adventure photographer
View this post on Instagram
Ckanani – luxury travel, first-time skier
View this post on Instagram
Walking on Travels – adventure and luxury travel
View this post on Instagram
Lunatic at Large – adventure and luxury travel
View this post on Instagram
Overall Goals
Drive Traffic + Build Awareness: This campaign aimed to show how a SkiBig3 vacation experience — including its three ski resorts and local luxury hotel partners — is ideal for U.S. adventure travelers and middle-to-high income demographics. Utilizing existing SkiBig3 branding and messaging, Travel Mindset and the influencers would highlight these experiences on social in real time during the event and then continue promotion on their blogs and social channels after the event — all of which sought to ultimately drive traffic to SkiBig3's homepage or package purchase landing page.

50M Impressions: When combined with influencer trip promotion, a one-hour sponsored Twitter Chat, content views, and post-influencer-trip promotion, this campaign sought to achieve a minimum of 50M impressions.

8 Pieces of Content: Reiterating the influencer experience through experiential storytelling, the content should focus on each influencer experience at Skibig3, highlighting each ski resort, the two Fairmont properties, and local activities. This content is to be housed on influencer blogs and Travel Mindset's consumer website.

100 Social Media Posts Across Influencer Channels + 60 Social Media Amplification Posts on Travel Mindset's Channels: Throughout the length of the campaign, the influencers and Travel Mindset would share a minimum of 160 social media posts across Facebook, Twitter, Instagram, and Pinterest to increase brand awareness. This includes influencer trip promotion which occurs before and after the event, in addition to standard content promotion.
KPIs
The quality of consumer comments on social media and blog posts which reveal the intent of visiting SkiBig3

Positive social sentiment revolved around SkiBig3, one (or all) of its resorts, and the two featured Fairmont properties

Click-throughs to specific consumer "touch-points" such as the InstaMeet Facebook event, the "#InstaMeetSkiBig3" hashtag on Instagram (where all event promotion was published), the SkiBig3 package giveaway landing page, the SkiBig3 package purchase landing page, and the SkiBig3 homepage

Social media engagement from desired target markets (U.S. skiers, snowboards, and outdoor adventurers)
Campaign Idea
4 influencers would be selected based on their social media and blog performance, their focus on outdoor adventure (specifically skiing and snowboarding), and their audience demographics. An additional 3 influencers would be selected based on the same criteria but with a luxury travel focus that would work well with the local Fairmont properties. All 7 of these influencers would travel to Banff to attend the 3-day event (each day highlighting one of the three ski resorts). During this time, they would share key experiences from the event including SkiBig3's Guided Adventures package (an enhanced ski experience to exclusive runs), the run specific their level of ski or snowboard experience (green, blue, black), mountain views over Banff National Park, downtown Banff, local culinary offerings, Fairmont-hosted events like the Ice Magic Festival, and the hospitality offered at Fairmont Banff Springs and Fairmont Chateau Lake Louise. The influencers would push to channels like Instagram and Instagram Stories which allowed them to share the experience in real time, in addition to channels like Facebook and Twitter to drive users to the Instagram content.
Why It's Unique
Because the Banff and SkiBig3 area have so much to offer consumers, an InstaMeet activation made sense to highlight the entire experience and push a large quantity of live content out during a given period of time. SkiBig3 is also a unique resort when compared to others as it offers not just one ski resort, but three. The challenge in highlighting such a massive geographic zone is that it can be difficult for just one influencer to cover all there is to offer in just three days. InstaMeets allow us to bring in a number of influencers, their friends, their followers, and even the locals to highlight the entire area across multiple social media channels. lA ski experience is also most often purchased as a "group vacation" and so sharing this experience through the eyes of several adventure and luxury travel influencers made sense.
Each influencer brought a unique take to the experience. Some brought their significant other or a friend, showcasing how the vacation could appeal to a "couples' getaway" or a "adventure with friends." For others, it was either their first time skiing (like Ckanani), a return visit to Banff (like Lunatic at Large), or their first time in Banff as a professional snowboarder (like Laura Lawson Visconti's husband, Nick Visconti).
Travel Mindset sought to amplify this content on its own social media channels using strategies like an Instagram Takeover and a one-hour themed Twitter Chat. This allowed us to continue to share the content after the event, building brand awareness and driving traffic to the blog content.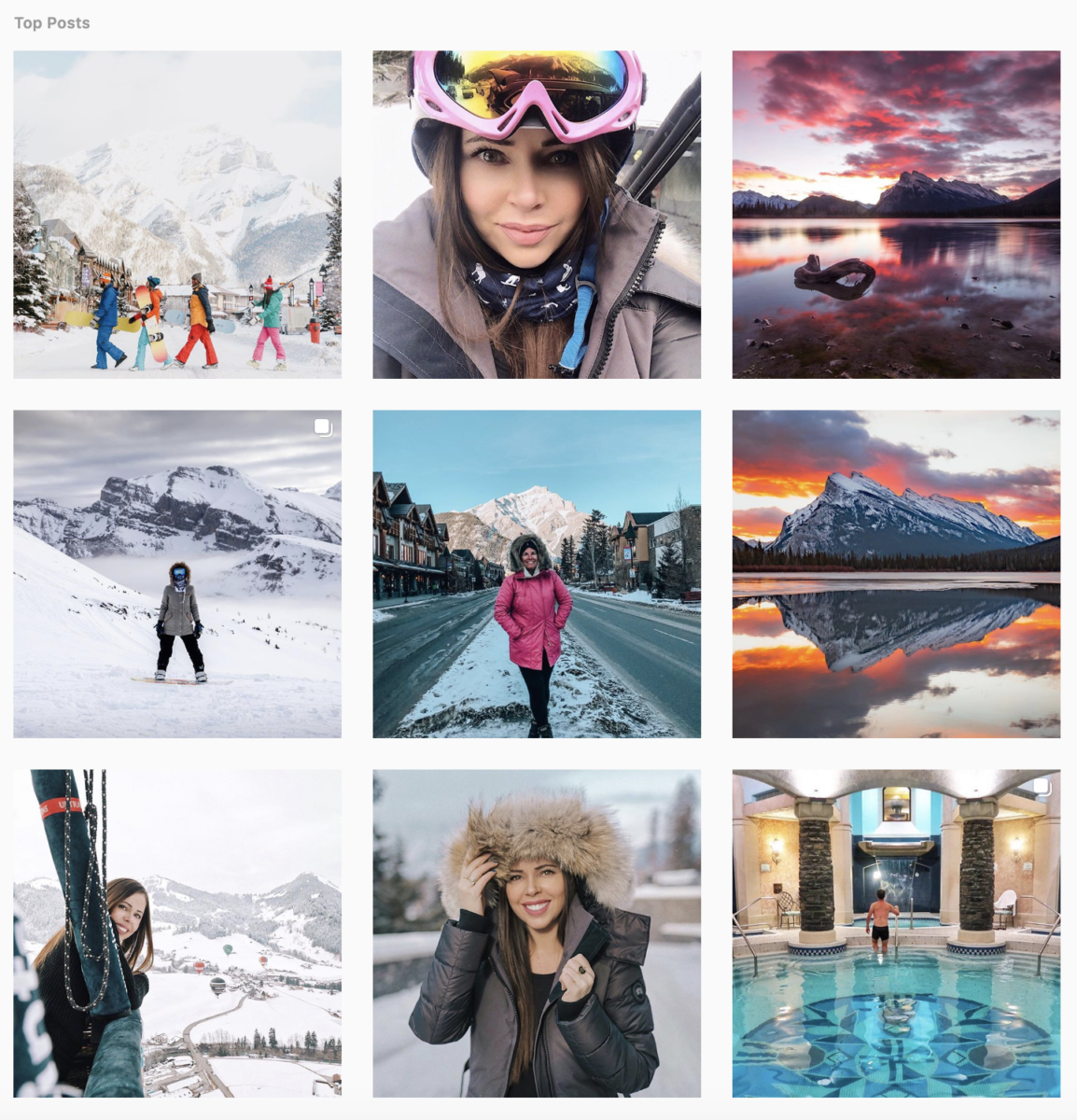 Top Posts from the #InstaMeetSkiBig3 hashtag on Instagram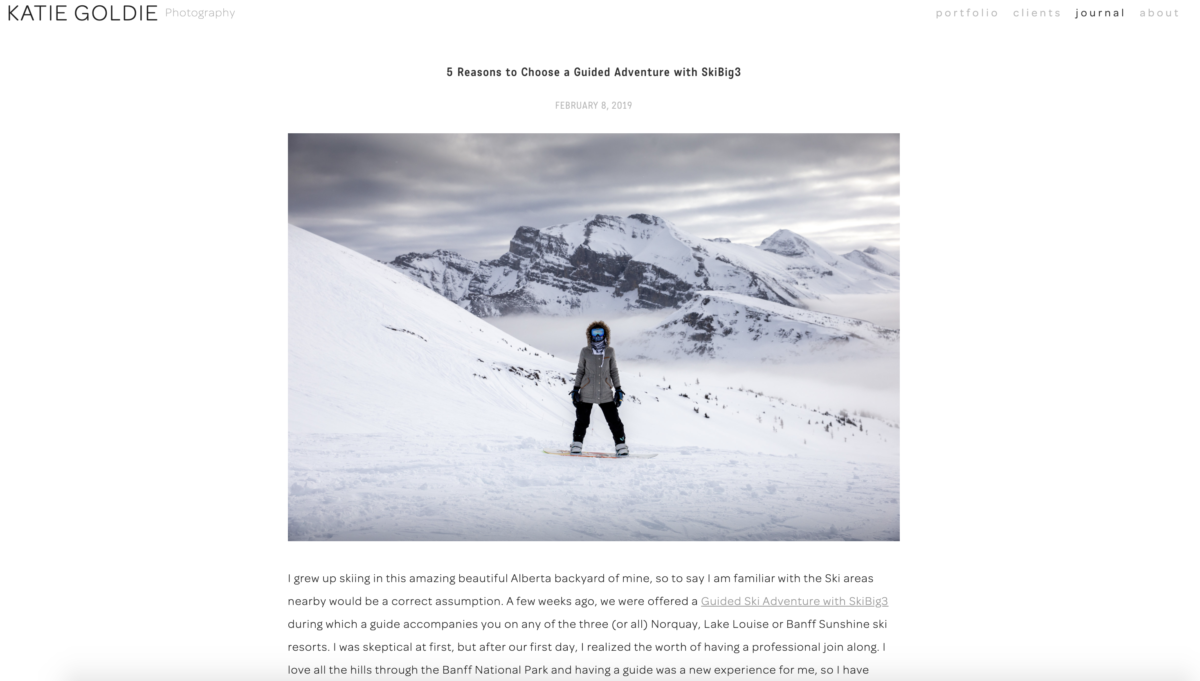 One of Katie Goldie's blog posts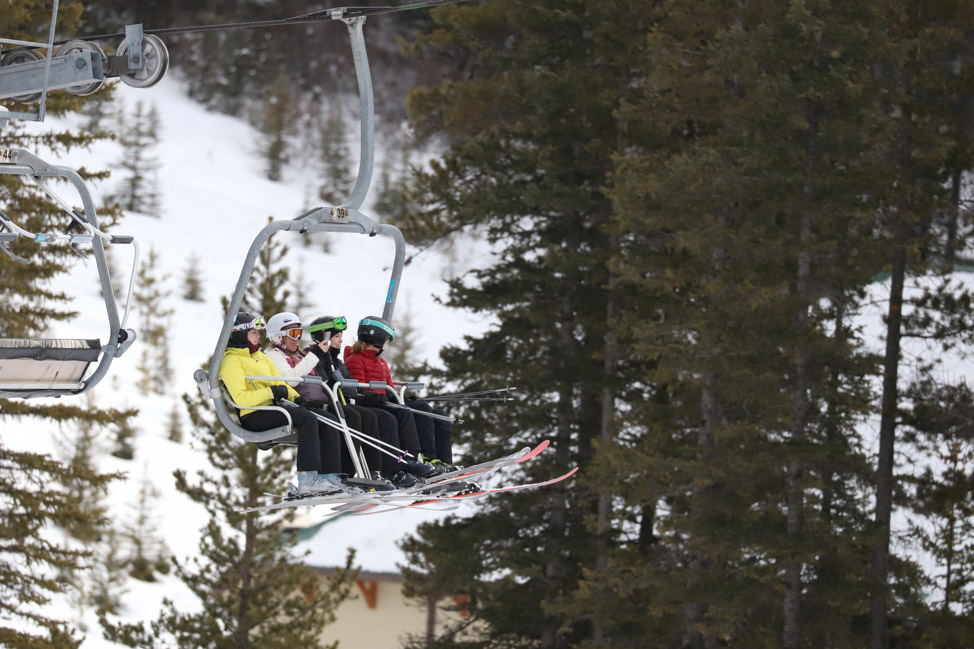 Content from Lunatic at Large
Results
More than 109M total impressions

3,294 total social media posts promoting SkiBig3

More than 938,037 total social media engagements (across Facebook, Twitter, Instagram, Pinterest, and Tumblr)

Approximately 10k pageviews of branded content

1 Twitter Chat achieved a total of 65M impressions, 1.5M reach, 1,835 Tweets, and 175 participants

565 Instagram Stories and 132 Instagram (static) posts